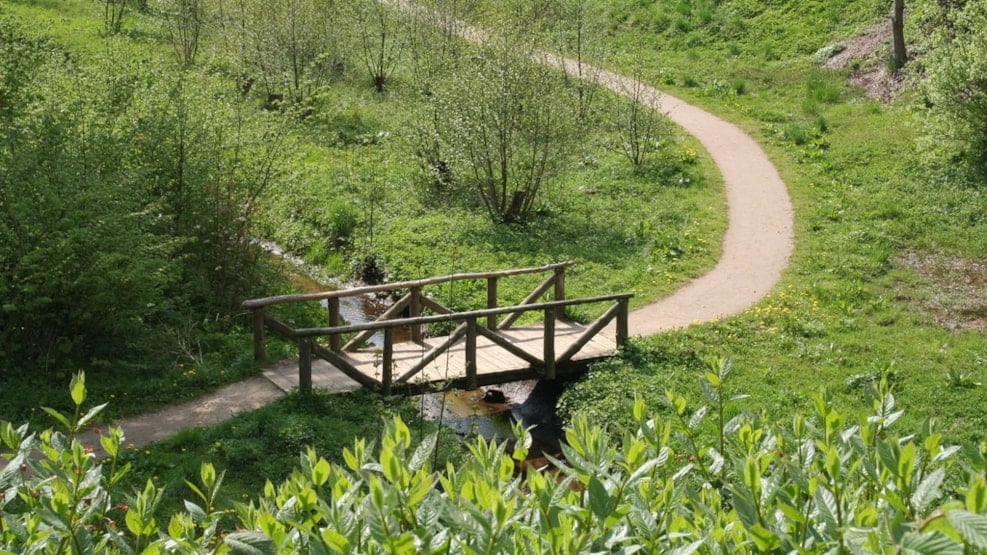 Krabbes Grønne Ring
Krabbes Grønne Ring is a park around Kjellerup, where you can walk or run on nice paths. It is named after Christopher Krabbe (1833–1913), who was the town bailiff and district bailiff in Kjellerup.
Among other things, he instigated a town planning regulation for Kjellerup, which thus became the first town outside the boroughs to have such a thing. And as Kjellerup might grow to have the status of a borough, he felt the town should have a green park. On Krabbe's initiative, the valley to the north-west of Kjellerup was donated to the Planting Association.
At times, Krabbe employed unorthodox methods of raising money to plant trees here. His job as a district bailiff saw him in the role of both police chief and judge. On at least one occasion he rather mixed the two together: Two young people from the town had, in a state of drunkenness or playfulness, broken some newly planted trees in the park.
They were given the choice of a fine of DKK 10 with a criminal record, or they could avoid the criminal record by paying DKK 20 to the Planting Association instead. They chose the latter, but Krabbe was reprimanded for his handling of the case.
See what others are sharing on Instagram