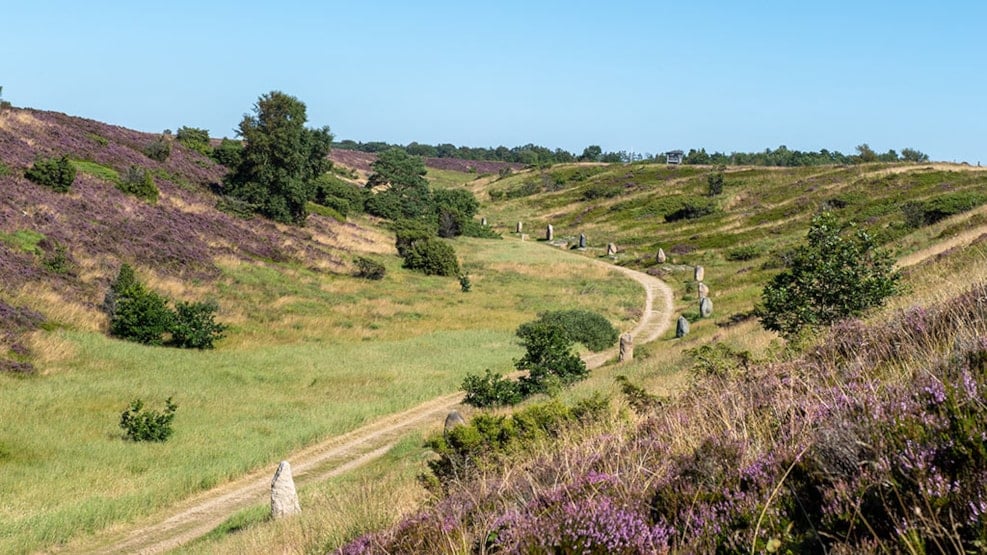 Kongenshus Memorial Park
Kongenshus Memorial Park is one of Denmarks most beautiful and distinctive wildlife areas. The heath is a fascinating experience not only when the heather blossoms, but all year round.
Scandinavia's largest flock of sheep graze Kongenshus Heath as part of nature preservation of the heath.

To place a dignified memory of the faithful first workers who reclaimed the moorland, the purpose of the Memorial Park is found carried out in the Memorial Valley, where 1200 names have been carved in stone - district- and parish-wise.

Moreover, you will find illustrations about the honoured moorland farmers in the museum building.

The nature centre is open to the public: from mid-May till mid-September.
See what others are sharing on Instagram