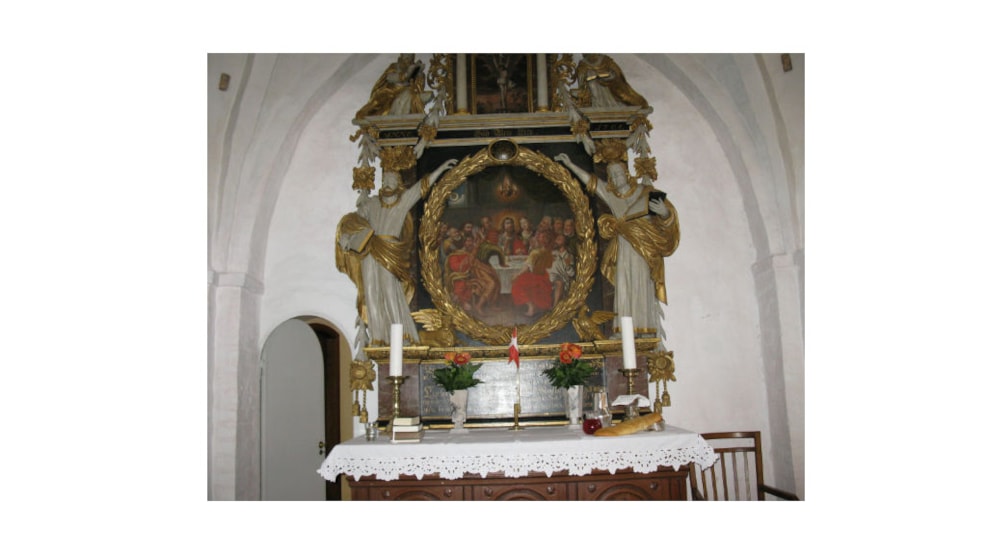 Koed Church
Very picturesque medieval village church from the 13th century. Like many other old churches, this church has been rebuilt and expanded multiple times over the years.
Koed Kirke consists of a Romanesque church with a never apsis, a Late Gothic tower toward West and a porch facing South. Choir and ship are both made of granite and raw field stones, parts of the choir and ship are faced with bricks.
In the late Middle Ages, the original apsis was torn down and the choir was expanded. The existing apsis is from 1934. At the same time of the expansion of the choir, two cross vault was installed, whereas the ship has beamed ceiling. The tower is made of monk bricks.
The church porch is made of raw and split fieldstones. Like the tower, the church porch was rebuilt in 1776. The church is partly whitewashed and covered with bricks.
Bike-friendly road churches: Here you can park your bike, fill your water bottle, and a bicycle pump is available.