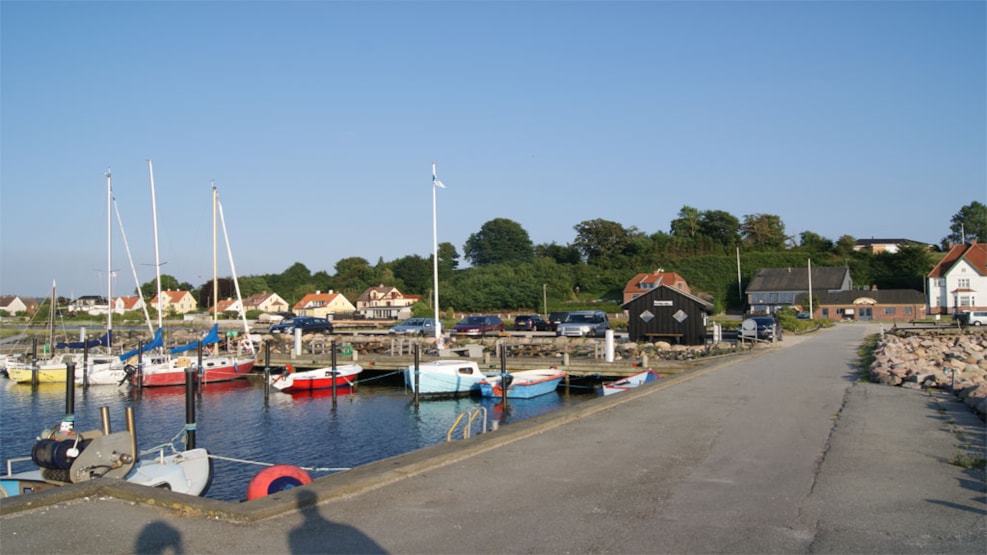 Knebelvig Dinghy- and Boat harbour
If you like peace and quiet, there is hardly a more beautiful place than Knebelbro Dinghy- and boat harbour. As the name suggests, the harbour is not a typically marina, but instead focuses on nature experiences and cosiness.
You will find Knebelbro at the end of the beautiful Knebel Vig on Mols. Outside of the harbour, it is possible to dock at an open wooden bridge or to sway in the usually calm bay.
There are electricity and fresh drinking water on all bridges. In Brohuset at the end of the walkway, there are both shower and toilet. along the innermost and outermost bridge, you will find a terrace with tables and benches.