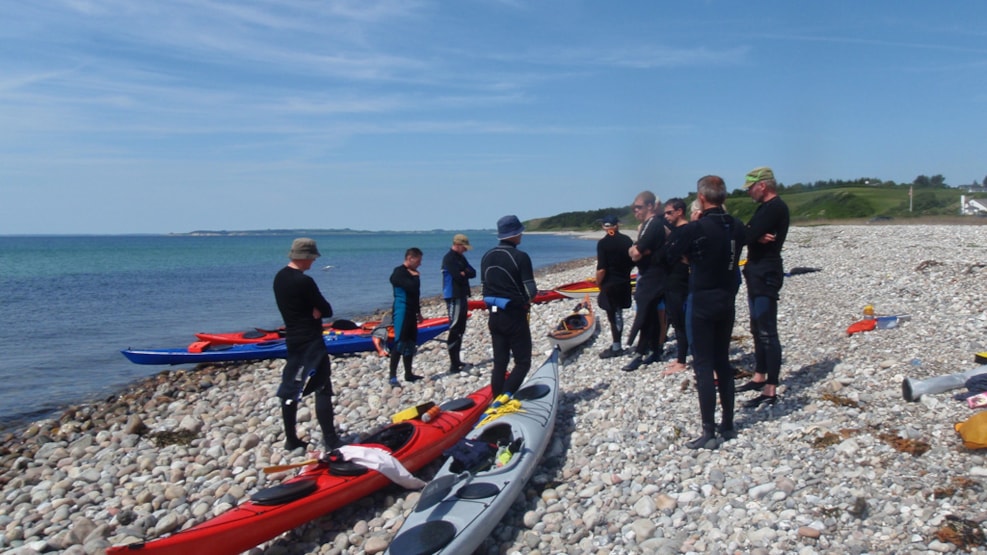 Kayaking along Syddjurs coast
The coves and bays along the southern coast of Djursland are ideal water for sea kayaking.
Accommodation on your trip
In cooperation with the Outdoor Council and local pilot owners, Syddjurs Municipality has established a number of new accommodations, so you can plan longer trips and find accommodation within a reasonable distance. Old places, the area's coastal campsites, and two open-air centers are also available. There is thus the possibility of staying with different degrees of comfort or quite primitive. A little simplified, there are three places - types:
The primitive space (P)
The place is marked with a pole. There is no access to water and toilet. What can not (or should not) be taken is buried.
Shelter Square (S)
The place is marked with a pole. There is access to water and toilet nearby.
Campsite (C)
Used under the same conditions as other campers.
Kajakruten in Syddjurs map showing primitive accommodations along the coast (in Danish). Printed cards can be obtained from the local kayak clubs.
See what others are sharing on Instagram