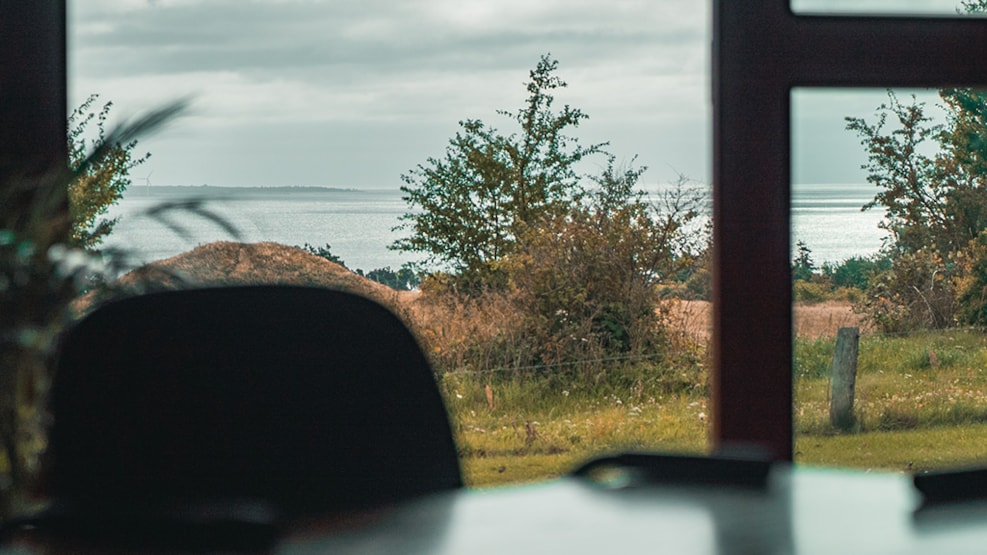 Karpenhøj Naturcenter - meetings in nature
The national park Mols Bjerge offers a cultural landscape with enticing tales, extensive views and breathtaking nature. Here, on a hill overlooking the open sea and Ebeltoft Cove lies the nature and outdoor centre Karpenhøj - a unique spot on the southern border of the national park which provides plenty of opportunities for active experiences both indoors and outdoors.
Karpenhøj offers several interesting activities such as teambuilding, bonfire cooking, guided tours on mountainbikes and sea kayaks, bushcraft workshops and talks on nature and conservation. They have a diverse group of employees (biologists, rangers, nature guides and process facilitators) - all sharing a love and excitement for the natural world.
A unique frame for meetings
Are you looking to host an unconventional meeting or conference for your employees? Or simply to gather your colleagues in an inspiring setting to spark new ideas and boost your creative mindsets? Karpenhøj offers much more than "just" a breathtaking frame in the middle of nature. They host and facilitate meetings, conferences and group processes ranging from 5 people to 100+ through outdoor teambuilding activities such as bonfire cooking, archery, hiking, treetop climbing and adventure race.
Their indoor facilities includes four meeting-, conference- and dinner spaces fitting 20 - 50 people:
The Fishermen's Hall
A bright and beautiful space overlooking wild fields and the sea. Fits 40 people.
The Tree Log Chamber
A cozy and laid back space full of wood and an open fire place. Includes a kitchen and private restrooms. Fits 50 people.
The Auditorium
An adventurous class room feeling with stuffed animals and original wooden pillars from the old stable. Fits 20 people.
The Guest House
A private meeting room with direct view into the Karpenhøj garden. Includes a kitchen and private restrooms with showers. Fits 20 people.
Accommodation both indoors and outdoors
At Karpenhøj guests will find shelters, teepees and hammocks as their outdoor sleeping facilities. If groups request indoor sleeping, they collaborate with the neighboring Fuglsøcentret which offers 162 comfortable rooms.
Companies and associations, institutions and private people are all welcome at Karpenhøj. The nature centre is open year-round with activities both indoors and outdoors.
Find the current programme and activities on www.karpenhoej.dk or by calling their administration on +45 86 35 28 04.
See what others are sharing on Instagram