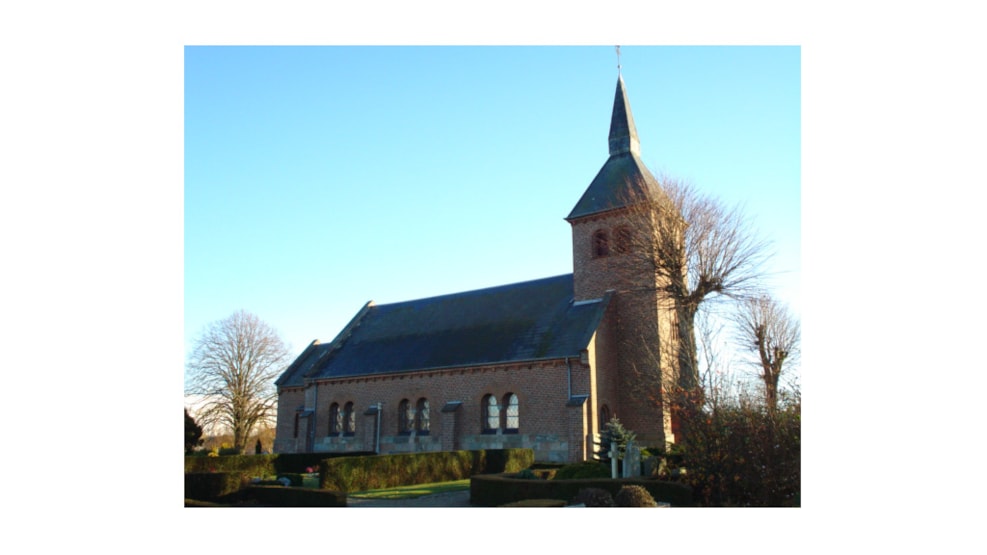 Karlby Church
In the 12th century, a Romanesque village church in granite was erected. It was located approximately 3 km east of Karlby in a place that has probably been a cult site in pagan times.
The church consisted of a ship and choir but did not have a tower. During the Middle Ages, a porch made of monk's stone was added to the church. The church was poorly located as it was not placed in any of the parish towns. Around 1900, the church gradually became very dilapidated, so it was chosen to demolish it in 1901 and instead, a new church was erected in Karlby, the parish's main town.
The new church was designed by architect Olivarius. The church was designed in a neo-Romanesque style. However, the church is in modern red brick with some decorative elements made of cement.
The granite squares from the old church were recycled, forming the pedestal of the new church.
Baptismal font, altar counter, altar, and counter, as well as crucifix and pulpit, are also recycled and therefore help to bridge the old and new churches together.

Open 8-16