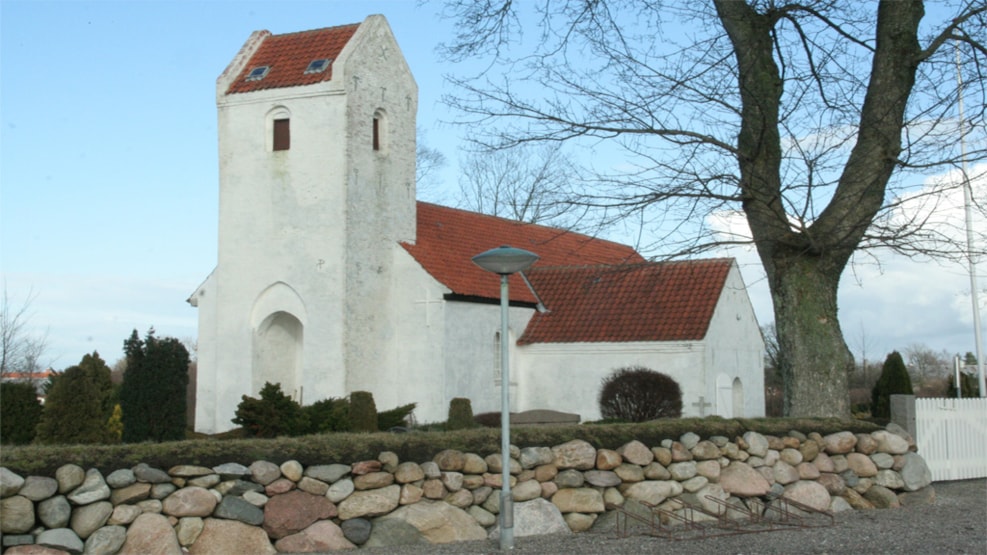 Karlby Church
The church is located quite high in the southwest corner of the city, Karlby Church at Veggerslev in Djursland. 
The Romanesque church building was originally built of chalkstone squares from the nearby coastal cliffs. In the late Gothic period, the ship was converted to a so-called longhouse building also of chalk squares as well as monk stones later on. At the same time, the building was raised, the vaults inserted and the stilt tower erected to the west.
The porch was first built around the year 1800.
In one of the vaults, there is a small hatch. During World War II, a group of refugees was hidden in the small hatch in a cross vault before being smuggled on to Sweden.
The key can be borrowed. See notice at the church.