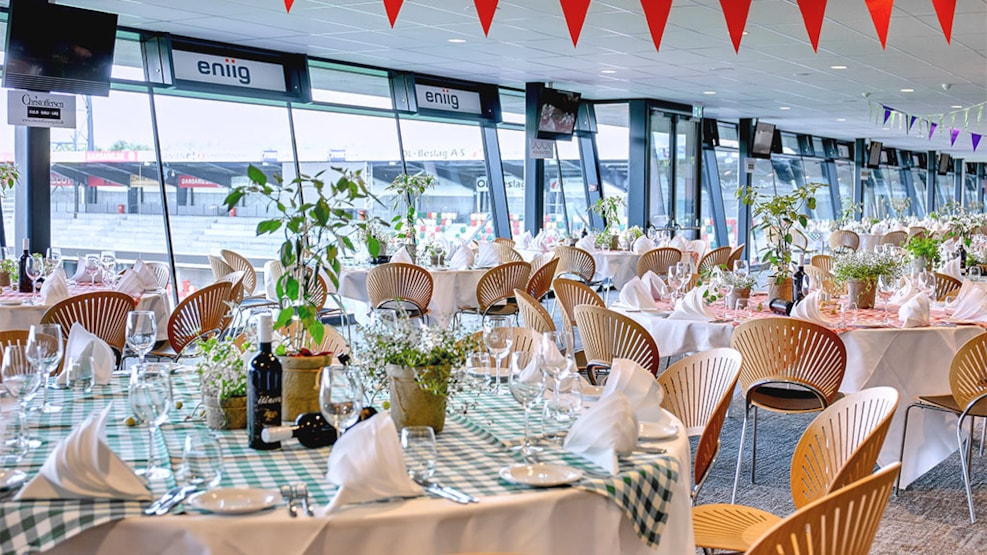 JYSK Park, venue
JYSK Park is the perfect venue for businesses in all contexts - not just in connection with football matches. With luxurious facilities, state-of-the-art technology, and a capacity of up to 1,000 dining guests, JYSK Park provides the optimal setting for your next meeting or event.
JYSK Park is designed for events, conferences, courses, employee meetings, customer meetings, sales meetings, product presentations, as well as receptions, birthdays, and other festive occasions.
JYSK Park is Silkeborg's largest venue and has the largest big screen in Central Jutland.
All service and catering are placed in the hands of the professionals at Radisson Blu Hotel Papirfabrikken, who can also assist with, for example, accommodation in connection with events.
See what others are sharing on Instagram