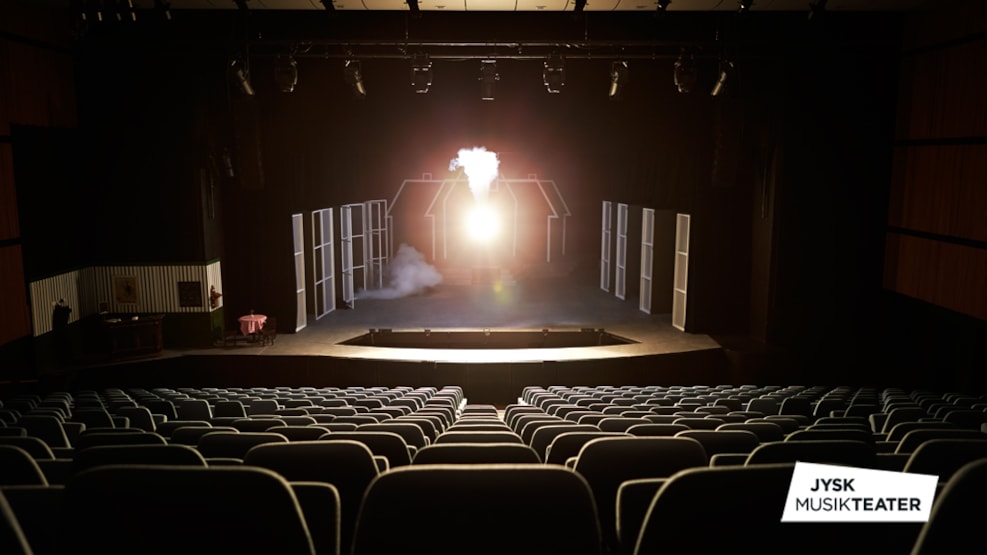 JYSK MUSIKTEATER, venue
JYSK MUSIKTEATER is located in the former paperfactory, with lovely views of Hjejlen, the paddle steamer, and the River Gudenå, a stone's throw from Silkeborg town centre.
JYSK MUSIKTEATER offers a unique setting for conferences, courses, large meetings, trade shows and functions.
In cooperation with their neighbour, Hotel Radisson Blu, Papirfabrikken, they do their utmost to provide you with the perfect solution for your event.
With the Hjejlen boats on the doorstep, in peak season you can enjoy a boat trip with one of the boats – perhaps even Hjejlen herself – out on the Silkeborg lakes to Himmelbjerget. A boat trip with the Hjejle boats can also be booked and combined with a reception, party, meeting or conference at JYSK MUSIKTEATER.
JYSK MUSIKTEATER is located near the River Gudenå and Silkeborg forest, so there is ample scope for a walk along the river and in the woods. If you fancy a night on the town, Silkeborg town centre, with its shops and café scene, is a 5-minute walk from the theatre. Just along from JYSK MUSIKTEATER is a street with the town's cinema, Hotel Radisson Blu and a wide array of restaurants.
See what others are sharing on Instagram