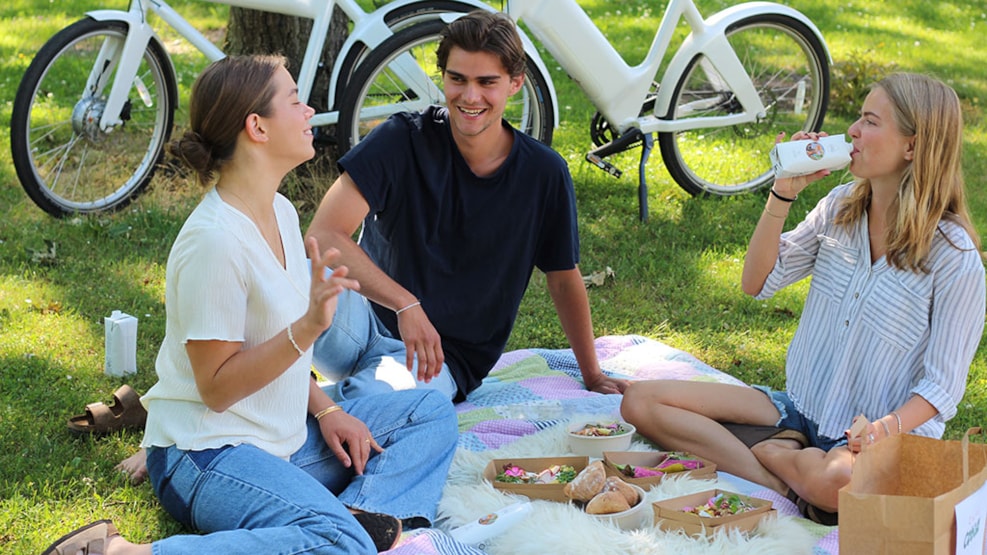 Jump on a bike – and explore art and nature around Silkeborg
Go adventuring around Silkeborg with Museum Jorn and AQUA Akvarium & Dyrepark and their new bicycle routes which take you close to art and nature in the beautiful surroundings of Søhøjlandet.
Explore art and nature in Silkeborg by bike
"Jump on a bike – explore art and nature" is a collaboration between Museum Jorn and AQUA Akvarium & Dyrepark guiding you along signed cycling routes and allowing you to experience art and natural beauty as you go.
You can already now explore two different routes that take you round the beautiful scenery of Søhøjlandet. The cycling routes are for everybody.
Rent an e-bike
If you rent an e-bike, you are entitled to discounted admission to the museum. The e-bikes may be rented between 10:00 and 16:00. Please be aware that you must be at least 15 years old to rent an e-bike. It is also possible to buy a guidebook and a picnic basket. You can find further information on bike rental prices and the purchase of guidebooks or packed lunches at Museum Jorn.
Give the children's route a try as well
You can also go riding as family, along a route designed specifically for children! At each stop there are one or more trail activities for children and adults to tackle together. You will be making bicycle art, building human bridges, drawing fantastic beasts and experiencing all sorts of other things.
See what others are sharing on Instagram