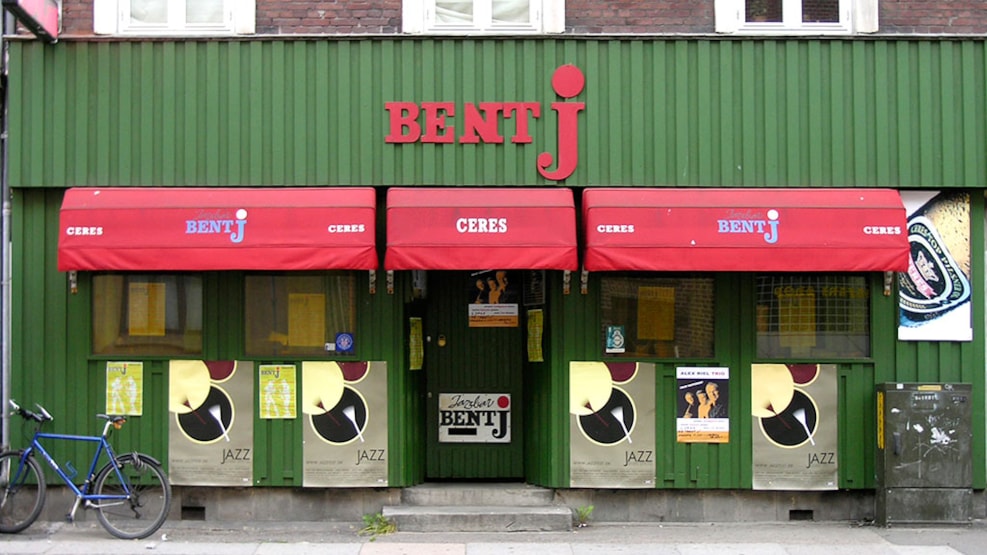 Jazz bar Bent J
The legendary local Bent J pub now has its very own place in 'Den Gamle By' where you can enter the old jazz bar and see it come to life in the urban museum's new 1974 town district.
A charming piece of Danish cultural history
The Bent J pub opened in Aarhus in 1973, and although modest in floor area (only 57 sq m) it attracted some of the very best Danish and international jazz artists over the years.

35 years later, however, proprietor Bent J decided in 2008 to close down the jazz bar in accordance with his wish to hand over his life's work to 'Den Gamle By'.
Re-opened Bent J jazz bar
The jazz bar has now been re-opened, providing visitors with a unique opportunity to see Danish jazz history in Aarhus preserved and portrayed in this new attraction. At Bent J you can now see how people used to come to the jazz bar in the latter part of the 20th century to enjoy jazz music, in keeping with the wish of original proprietor Bent J. On special days there will be live jazz music and the bar will be open for business.
See what others are sharing on Instagram