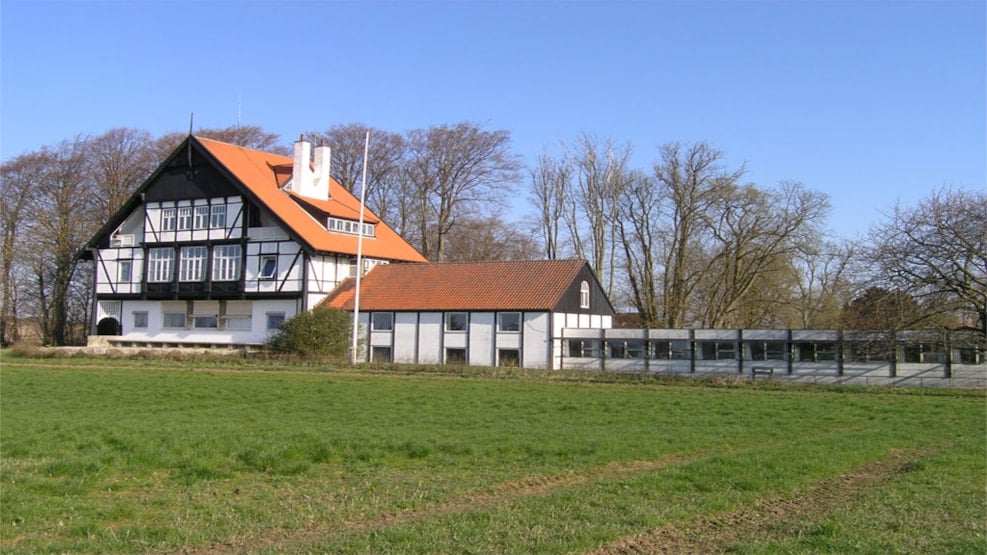 Jagtslottet
The hunting lodge built in 1898
From the stone bench at the back of Jagtslottet (the hunting lodge) is a view of the Ringelmose forest and Kalø Castle Ruins.
The Jenisch summer cottage
This is the perfect starting point for a hike followed by a rest and a hot drink on the bench. The lodge is on the side of the road opposite Karlsladen Visitors Centre. It was built in 1898-99 for Martin Johan Jenisch, when he visited from Germany with his family, guests and servants.
The best  architect and decorator 
The architect behind the lodge was the famous Hack Kampmann, who collaborated with painter and interior decorator Carl Hansen Reistrup. They collaborated on several other famous buildings in Denmark, such as Marselisborg Palace and Aarhus Theatre in Aarhus.