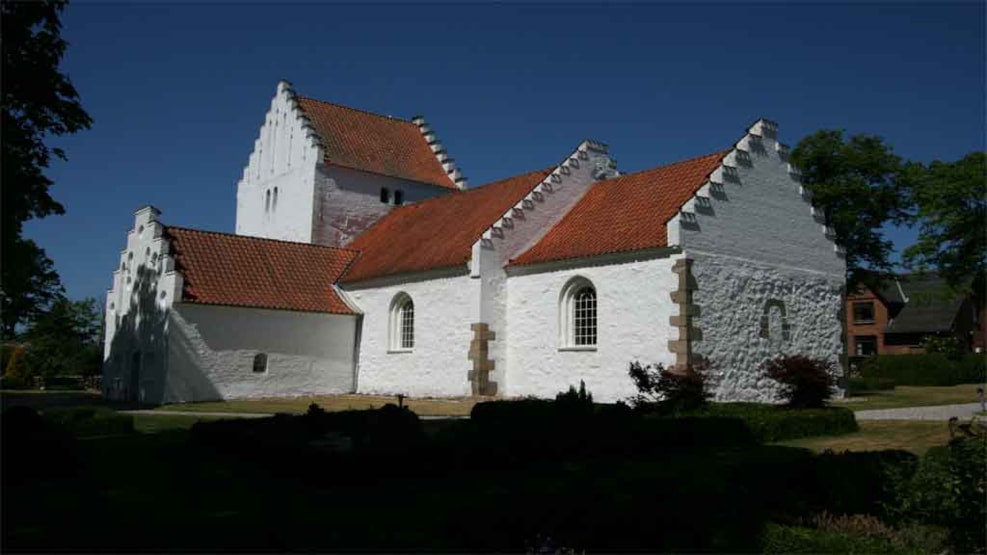 Hyllested Church
Hyllested Kirke consists of Romanesque choir and ship in raw boulders with chopped corners, as well as a Late Gothic tower and a porch in raw field stones and bricks.
The gable of the ship is the original, while the choir's headboard is newer. The porch is from 1500 and has designs that typical of the area.
Many frescos from the 16th century.
The church was renovated between 1964-1967 and it was during this time, that the frescos were uncovered. Late Baroque altarpiece from 1751, painted by the famous Danish church painter Mogens Thrane. In the altar of the church is a chalk block which during the Catholic period served as a keep for a saint's relic.