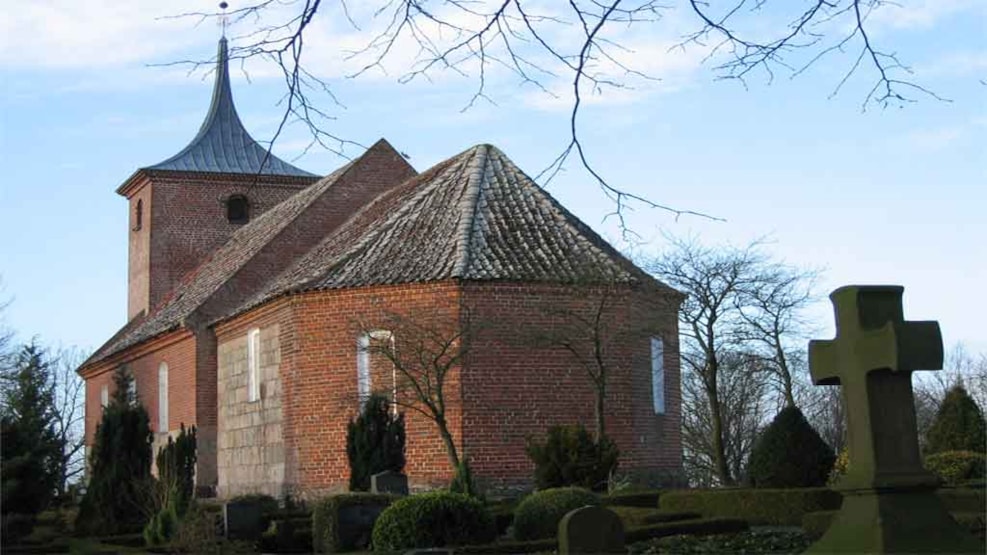 Hvilsager Church
Above Hvilsager, the church can be seen from a wide distance. 
Hvilsager Kirke is originally a medieval church, which was thoroughly rebuilt in 1772 and it is more or less the church that stands there to this day.
Before the rebuilding, in the 1600s, the church tower had been higher, and therefore the church may have served as a seamark at the entrance to, what was once, Kolindsund.
Below the present church, postholes have been found from a former wooden church.
The key can be borrowed. see notice at the church.