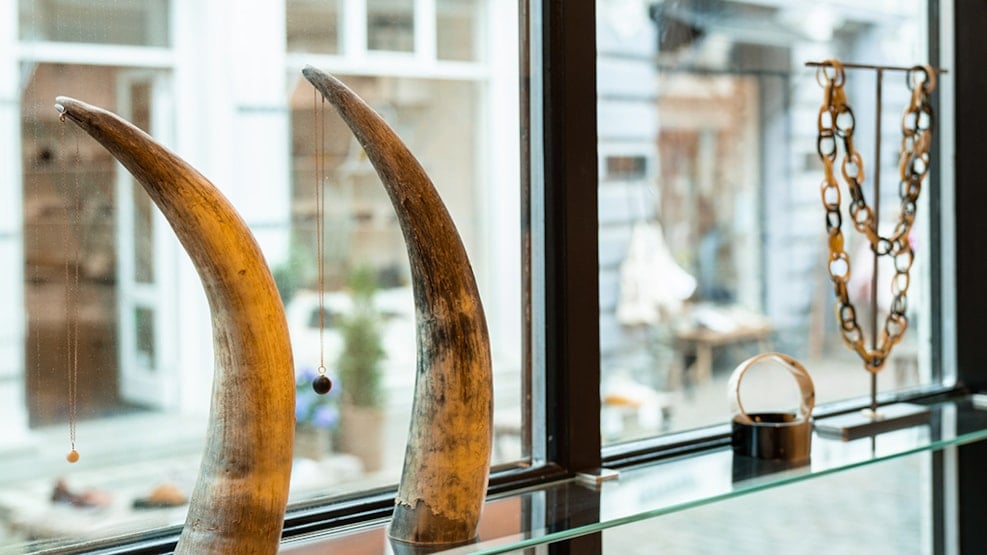 Hornvarefabrikken
At Hornvarefabrikken you can find unique Danish art and crafts produced by cow horns. The Hornvarefabrikken has existed since 1935 and produced jewelleries, design, spoons, knifes, forks, salad servers, interior design and much more.
Danish design at Hornvarefabrikken
In Hornvarefabrikken you can also find the jewellery brand "Jewellery - designed by Sara Bruun". Sara Bruun creates and develops new hand made jewelery art from cow horn.
The hornvarefabrikken is the only company in Denmark that produces jewelleries, interior design and other handicrafts from cow horn.
See what others are sharing on Instagram