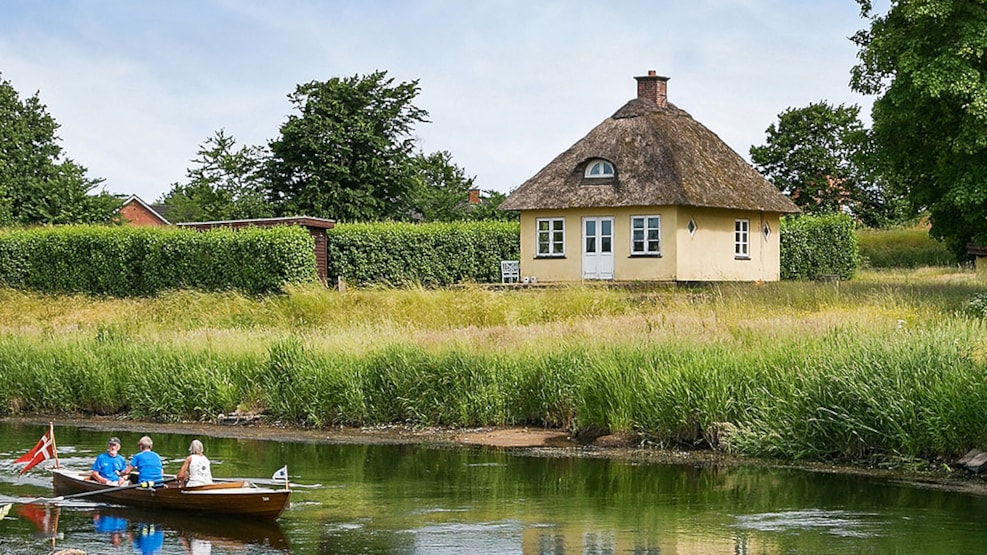 Holmriis B&B
Holmriis B&B offers accommodation in 9 individual rooms across four addresses in and around Bjerringbro. Stay at the oldest house in Bjerringbro, in a charming house right next to the river or in a 1930s villa.
Herligheden B&B
Storegade 24, 8850 Bjerringbro.
Here you can stay overnight in 4 individually decorated rooms in a beautiful villa from 1933.
Villa Zira - Bjerringbro's oldest house
Skovvejen 3, 8850 Bjerringbro.
Stay in Bjerringbro's oldest house "Villa Zira", in the middle of the town. The half-timbered house is from 1799, and is now refurbished with 3 nice rooms, common-kitchen, dining room, and closed garden.
The house has internet and there is a tv in the dining room.
The house is smoke free, and pets are not allowed.
The historic house "Aahuset"
Østergade 76A, 8850 Bjerringbro.
Aahuset is scenically located directly down to Gudenåen in the middle of Bjerringbro. The charming house is furnished with living room, kitchen, toilet / bath and two smaller rooms on the 1st floor.
The plot is on 2 ha, with forest, own creek and only 15 meters to the river "Gudenåen" with 100 m private fishing.
Gudenå Lodge
Skovagervej 15, 8850 Bjerringbro
The house is one of the first to be built in the area and is situated undisturbed in the middle of the forest on a 5,500 m2 large plot.
Gudenå Lodge has a fully equipped kitchen with a refrigerator/freezer, ceramic stove, microwave, and coffee machine. In the bathroom, there is a makeup mirror and a hairdryer, and in the living room, you will find binoculars, games, books, and a radio.
Find more information and pictures on www.holmriis.com.
See what others are sharing on Instagram