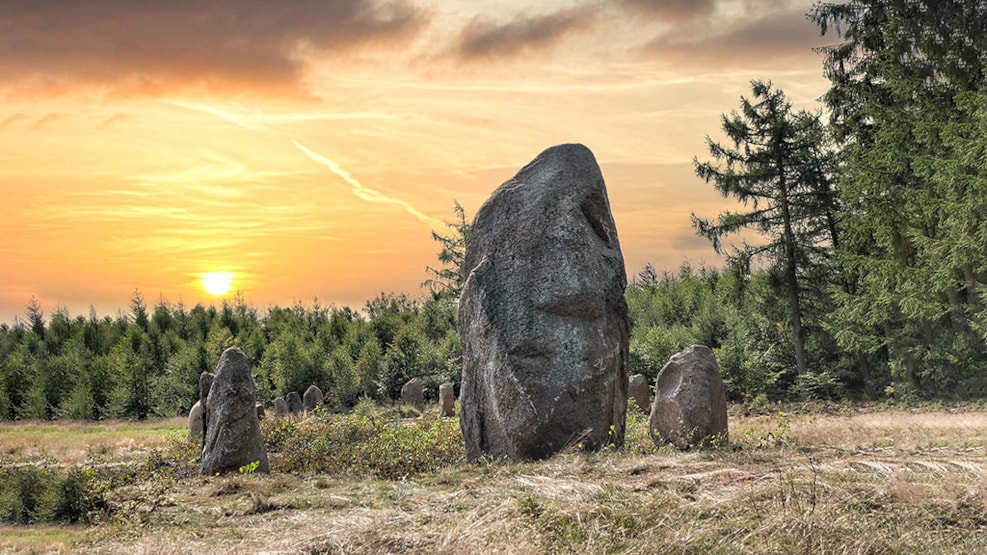 Høj Stene Burial Monument
Experience Høj Stene, one of the oldest burial monuments in Northern Europe dating back to the Iron Age. This ancient monument is found near the banks of Gudenåen river and its historic barge puller towpath, so you can easily combine your visit there with a scenic hiking or canoeing trip.
Jutland's Oldest Royal Monument
The stones in this rediscovered burial monument has been set in the shape of a ship and has been used for performing a burial ritual for a person of power – perhaps a king or a queen? It so happens that gold was found in the centre of the ship setting, and ornamentation on the gold discloses that the burial took place around the year 600.
You will access Høj Stene by parking your car at Kongensbro Kro inn near Gudenåen river and then walk along the river's barge puller towpath – the monument will then appear on your right. See a map here.
See what others are sharing on Instagram