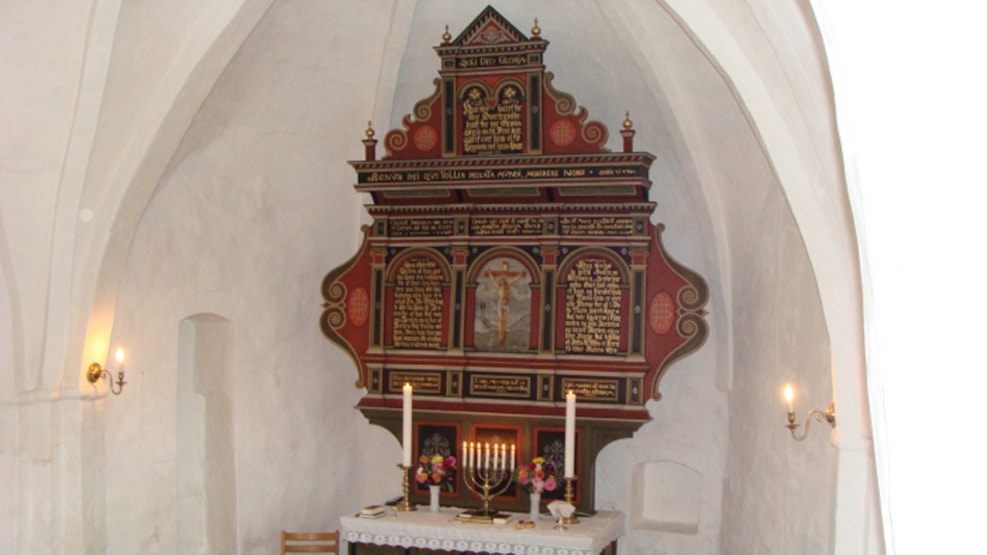 Hoed Church
Hoed Kirke is the church that is the placed furthest towards East of the 4 churches in the parish.
The history of the church dates back to 1183 where Bishop Svend of Aarhus bequeaths a farm in Hoed to the Cistercian monks at Øm Monastery. Svend owned many properties around Djursland.
It is believed that the monks went to Glatved after the great Salholm lime that they loaded on barges and sailed to Randers down Gudenåen to Mossø when they built their monastery by Øm.
However, it was not only working they came for. The monks lacked a house of God to pray in. One they helped to construct on one of the matrices the bishop had bestowed upon them.
The church porch has approximately 1-meter wide foundation. The tower has an open W-side, which is characteristic of the churches on Djursland.
On the porch, a built-in gravestone has cut-outs of the flowers, that have been mentioned in the bible.
On the porch, you will find the gravestone of bailiff Niels Sørensen, known from the well-known novel "Præsten I Vejlby" by St.St. Blicher.
Contact the sexton during work hours for a visit.