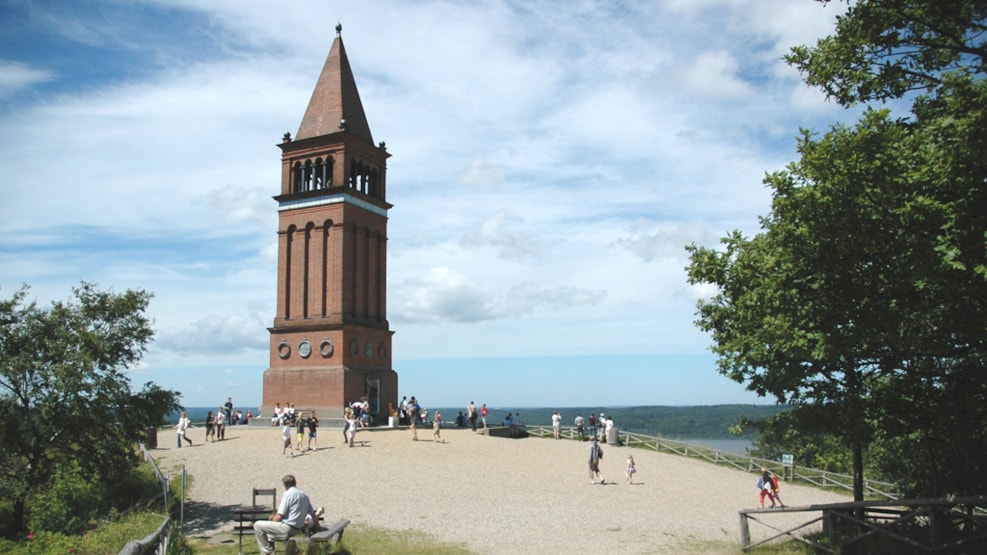 The hiking route, "Himmelbjergruten"
Halfway along the route there is a stretch where you can get across the lakes on a solar-powered passenger ferry in the summertime.
Welcome to "Himmelbjergruten" 
The hiking route, "Himmelbjergruten"
Himmelbjerget was acquired for the Danish people by King Christian VIII in 1840. Since then, the "mountain" has been a national gathering place, and recurrent constitutional celebrations have been held here since the fifth anniversary of the Danish Constitution in 1854.
In 1861 the excursion boat Hjejlen was put into operation, and since then tourists have flocked to the scenic Himmelbjerg area - from 1871 by train and later by car. Today Himmelbjerget is buzzing with activity all summer long. Visit the playground Legeuniverset, enjoy the view from the tower, or buy a souvenir in one of the old stands.