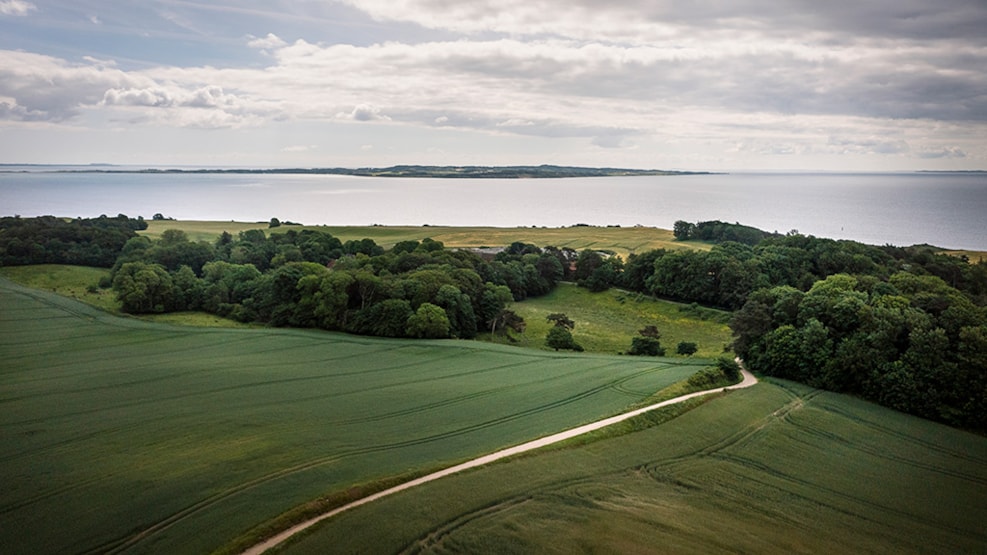 Hiking Paths near Isgård
By Isgård on Mols, you get to walk along beautiful paths in the rolling terrain. You will come past stone beaches, steep cliffs, stone walls, and little hilly roads.
The many paths that wind their way around the area by Mols Hoved and Isgård are interconnected, which allows you to walk as far as 10 km in the impressive landscape.
See Skødshoved Havn harbour from where the ferry once sailed to Aarhus, the cliffs at Mols Hoved, and the wild landscape around Isgård manor.
Some of the paths go through private fields and estates, so remember to be considerate along the way.
See what others are sharing on Instagram