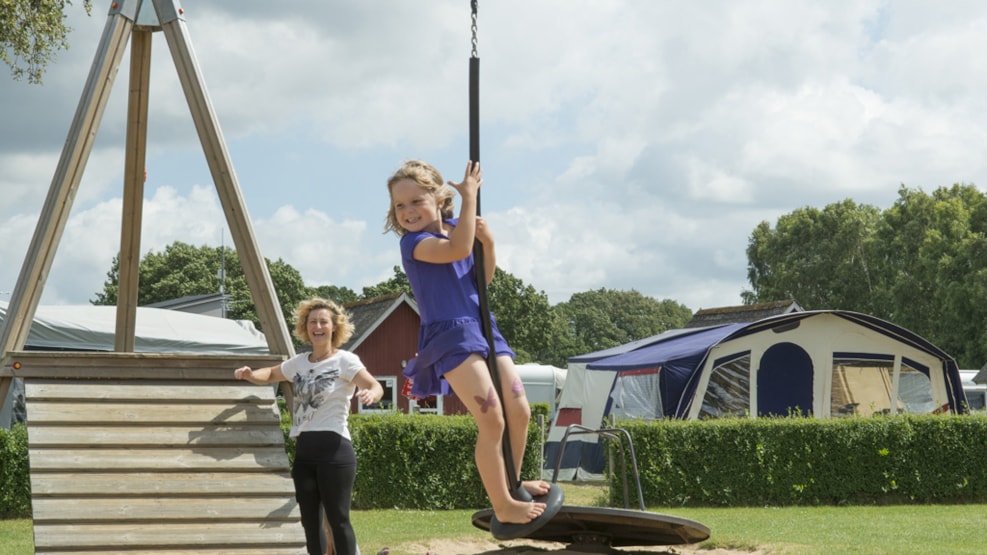 Hestehaven Camping
A holiday at Hestehaven Camping means cosiness and quality time in a well-arranged and safe setting. Family adventures are never far apart, and you're always guaranteed a good time with your friends.
Your family camping holiday starts here
The camping site focuses on nice clean facilities and we do our best to ensure that both children and adults feel welcome at the site. The site does, of course, provide wireless internet access at the site.

Hestehaven Camping is a member of DK-Camp, Denmark's biggest chain of camping sites – your guarantee of quality camping.

The camp site is close to the best child-friendly beach in northern Djursland as well as a heated pool with free sun loungers. 
Cabins
If you want a comfortable holiday in a cabin, but with all the best of camping and the outdoors right outside, Hestehaven Camping offers cabins for rent. The camping site offers three types of cabins.
See what others are sharing on Instagram