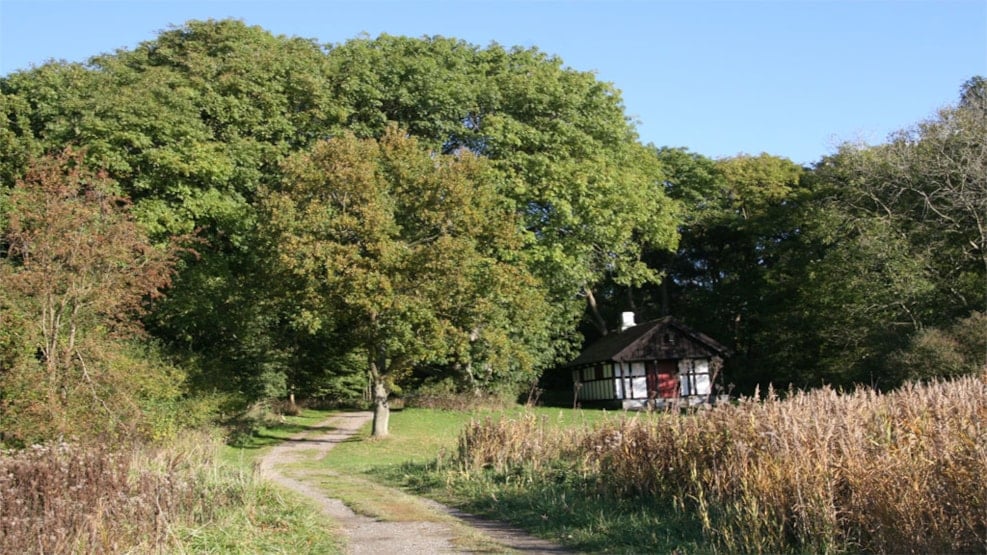 Hestehave Skov
A mesh-work of paths will lead you around the forest of Hestehave.
Troll-like trees:
Here are coastal cliffs with crooked beech trees stretching their troll-like limbs towards Kalø Vig. These cliffs were formed during the Stone Age when the land rebounded from the pressure of the ice during the glacial period.
Thyrahytten - a bathing cottage:
Hesthave Skov used to belong to Kalø Gods (manor). Thyrahytten, a hunting and bathing cottage from 1905, bears witness to this. The cottage was named after Baroness Thyra von Jenisch.
Birdwatching:
To the west, a route traced with yellow dots leads on to an observation tower from which you can observe the many meadows and wading birds at Følle Bund.
The long barrow in the forest:
At the centre of the forest, you will find Store Stenhøj long barrow, which has been dated to the early Neolithic period (4000-2800 B.C.)
"Nationalpark Mols Bjerge"