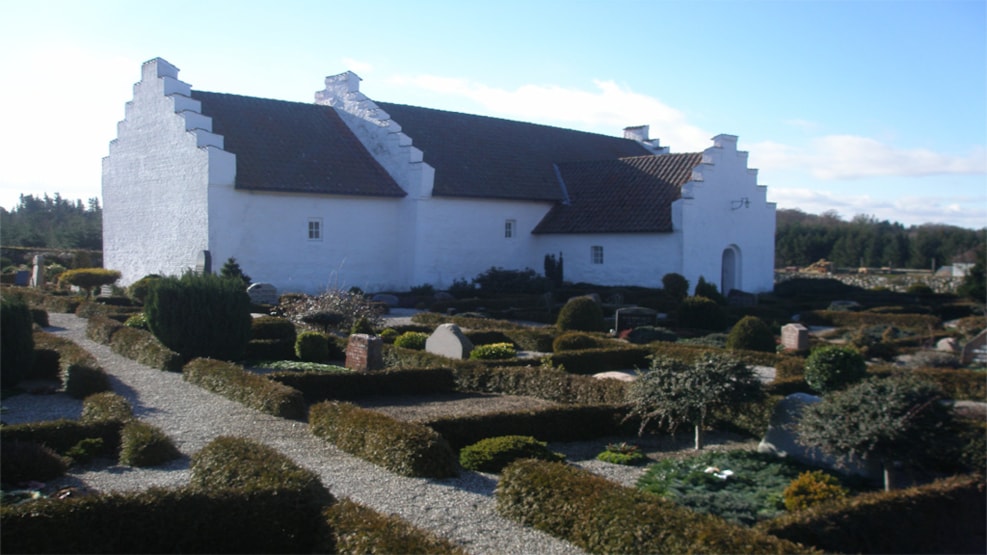 Hemmed Church
Like many of the other churches on Djursland, Hemmed Kirke dates back to romanesque times. 
Hemmed Kirke was built around the 12th and 13th centuries with a choir and a ship. Around the 16th century, the porch was added to the church. The church is built of raw field stones with granite squares. The crenellated gables were added around the same time as the church porch.
On the altar is a copy of Thorvaldsens figure of Christ. The foot of the Romanesque font is decorated with ornaments. In the nave, there is a painting of Jesus with chalice and wafer.