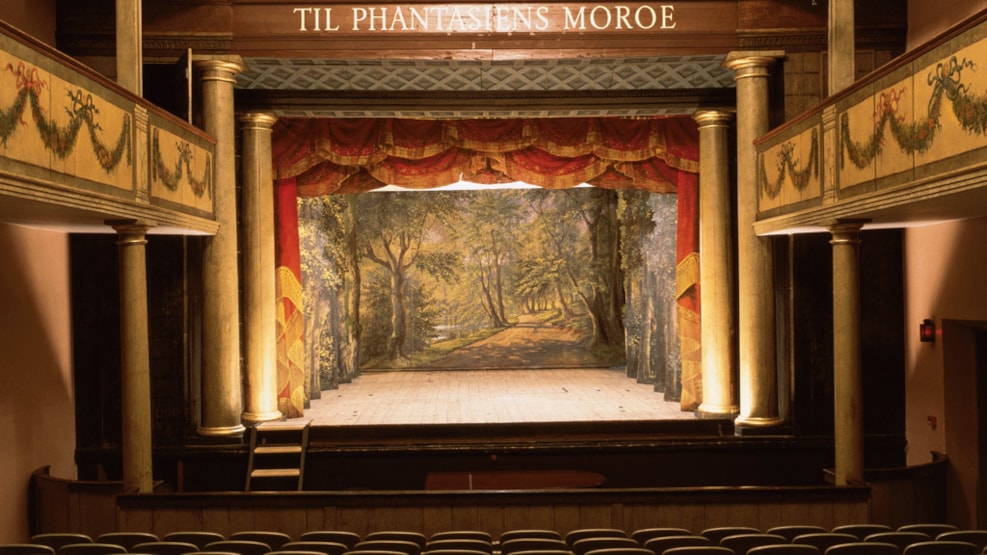 Helsingør Theater - The Old Town Museum
The tradition-rich "Helsingør Theatre" was inaugurated in 1817 in Elsinore and raised in The Old Town Museum in Aarhus in 1961. On the stage of this beautiful theatre, touring companies as well as local amateur artists performed plays and concerts.
Feel the powerful beat of the wings of history
The theatre was built long before the invention of modern theatre technology, but the acoustics are so good that there is no need for microphones. You simply cannot avoid feeling the powerful beat of the wings of history inside this historical building, where you can enjoy plays, classical concerts and opera.
Helsingør Theater are only open for concerts and theater performances.