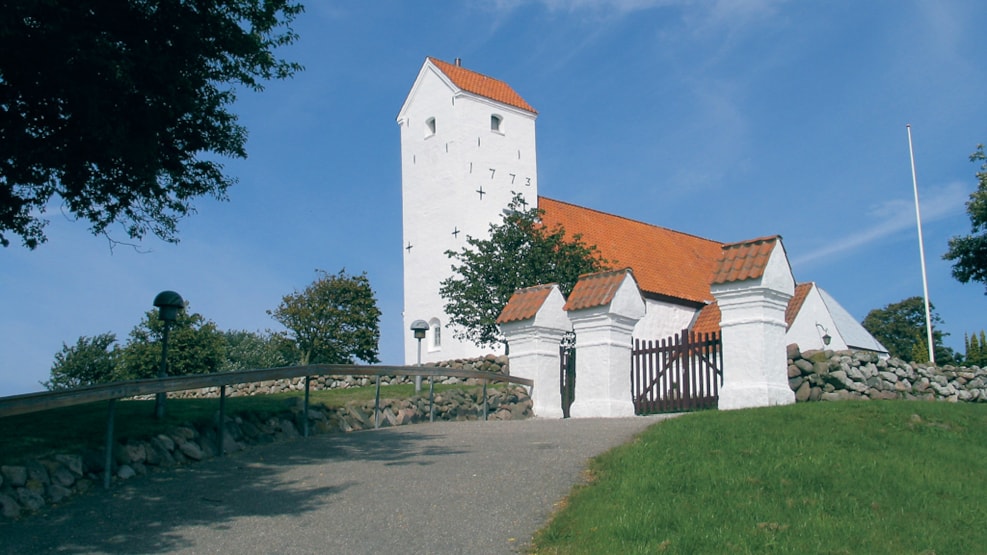 Helgenæs Church
Helgenæs Kirke can be found in the eastern part of the small village of Stødov. From the church, there is an amazing view of Aarhus Bay.
The church was erected in the 13th century, and it was made of fieldstones. At the time, the church consisted of a choir and a ship. In gothic times, both a tower and a porch were added, as well as vaults in the choir.
The church is whitewashed, the ship and tower are tiled while the choir had a lead roof.
In 1773, the church was renovated, while the interior was redecorated in 1885. The latest large renovation took place in 1957, and have since maintained.
Murals were revealed when the church was restored in 1957. 
Open Tuesday-Friday between 8-16.
The church may be closed due to ecclesiastical acts.