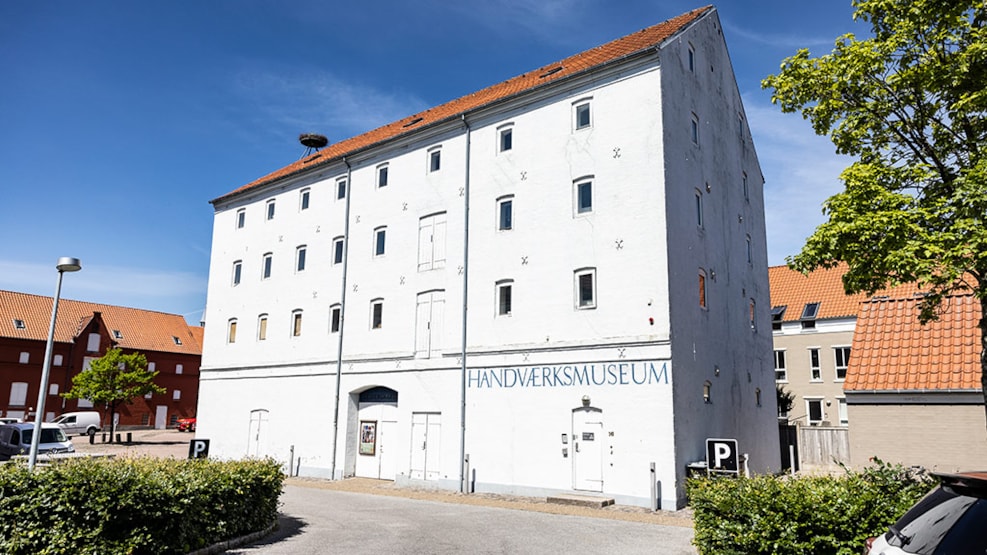 Håndværksmuseet (The Craftmanship Museum)
The Craftmanship Museum is placed at the alcohol factory's old warehouse. The museum exhibits more than 20 craftsmen workshops, which are shown by craftsmen themselves who will happily tell the stories about their craft.
It can be recommended to look into the event-calendar for special events.
Krukken 
The sculpture by Mogens Møller has the shape of a Greek amphora: a vase with two handles which was used as a tombstone in ancient Greece. At the top of the vase, a fine mist of water is spraying down upon the small girl, who protects herself with an umbrella. The sculpture greets people coming into Randers over the bridge, and urge people to let their fantasy run wild.
The city on the hillside at the river's mouth
This is where Gudenåen runs into Randers Fjord. The city of Randers started all the way back with the Vikings. We know that there were made coins all the way back to 1086 with the king "Knud the Holy"s name on them. The city went under the name Randaros back then. "Ran" means hillside and "aros" means the outlet of the river.