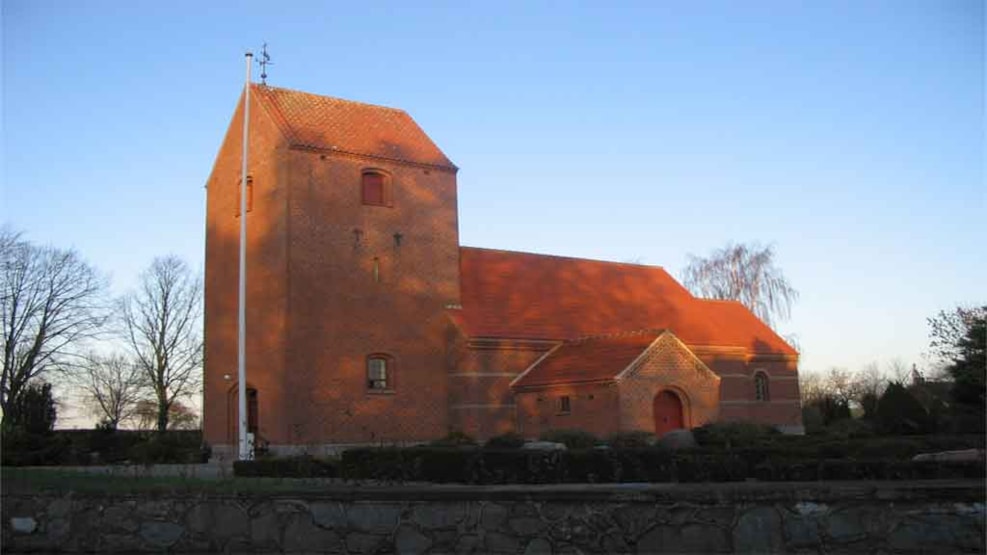 Halling Church
Halling Kirke, as many other churches in Djursland, have had a predecessor. Halling Church, as it stands today, is built on the basis of surveying and construction drawings from the Danish National Museum. 
The church has many common features with Skader Kirke, both built during the same period and a style which is typical of Jutlandic Romanesque village churches from the 1100s.
Halling Kirke has probably been in such poor condition that it was demolished in 1879, but the new church was erected in the same spot and it is divided into rooms in the same way as the former church.
The tower was added in 1942 and at the same time, the former porch was converted into a chapel.
Halling Kirke appears as a Romanesque village church, built in red brick that is not typical of most Romanesque churches, but the church has still retained some elements, such as the granite plinth set by squares from the old church.
The key can be borrowed. See notice at the church.