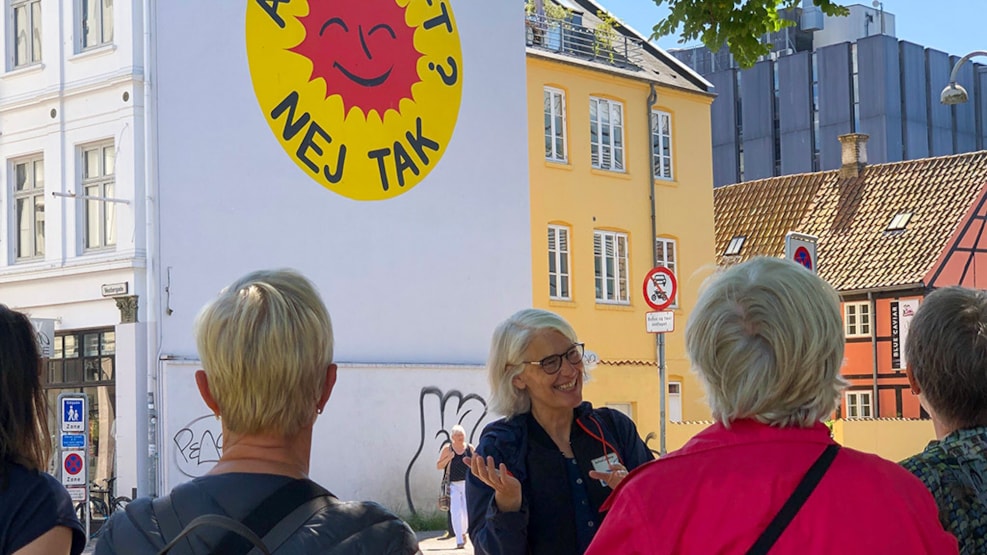 Guided tours with the AarhusGuides
Go on a guided tour and hear all the stories behind the architecture and city areas in Aarhus.
The Summer Program consists of an array of City Walks that will lead you through more than 1000 years of history – from the Aros of the Vikings, through to Aarhus. The tours all have a different focus, some examples of which are: quirky details in Aarhus architecture; art in the public space; the two churches and their importance to the city; The Aarhus Docklands and the harbour.
See all the scheduled trips here and buy tickets.
See what others are sharing on Instagram