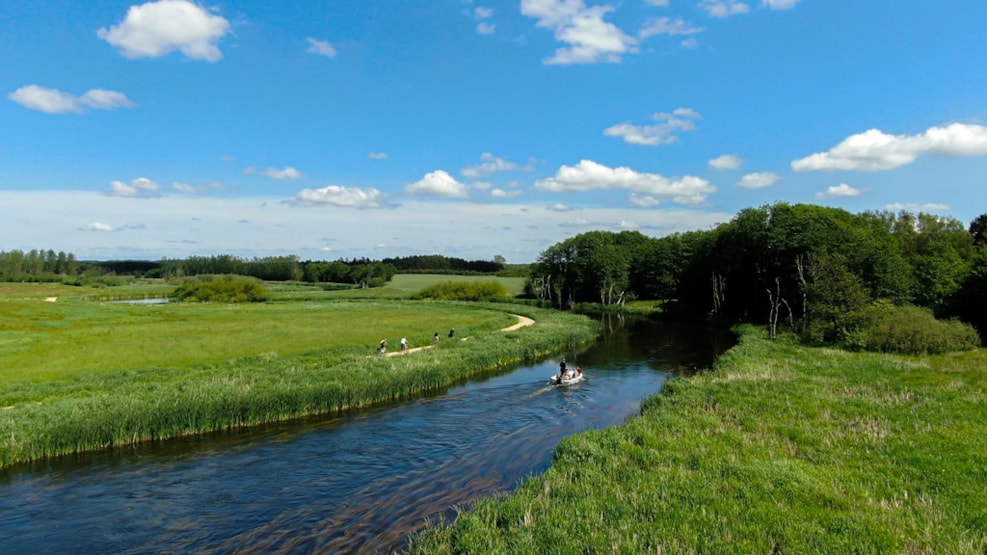 Gudenåen: Rules and Regulations
Prepare well before going on an outdoor trip. Gudenåen is a unique area that can be the setting for lots of different activities and great times. Here, you can find information on what is allowed and what is not – and what you should pay attention to.
When spending time in nature, there are certain rules that you have to abide by. Below, you will find some of the most important ones, and besides them, common sense and showing consideration for each other, the surroundings, and the wildlife that lives there, applies.
You can sail where you like in all kinds of boats without a motor (a canoe, a kayak, or a rowboat), regardless of whether you own it, have rented it, or borrowed it.
You are allowed to be on the water 24/7, if that is what you want.
You can go up- as well as downstream.
You can go ashore only where it is marked with signs – mooring spots, campsites, private areas with permission from the owner, and where the instructions in the general nature protection regulations allow it.
You are only allowed to camp for the night at locations that are marked as such or private areas with permission from the owner. Camping at certain campsites requires a small fee that you will be charged at the particular location.
Open fire is only allowed at approved campsite fireplaces or with permission from the owner at private areas. Posters prohibiting open fire must be complied with at all times.