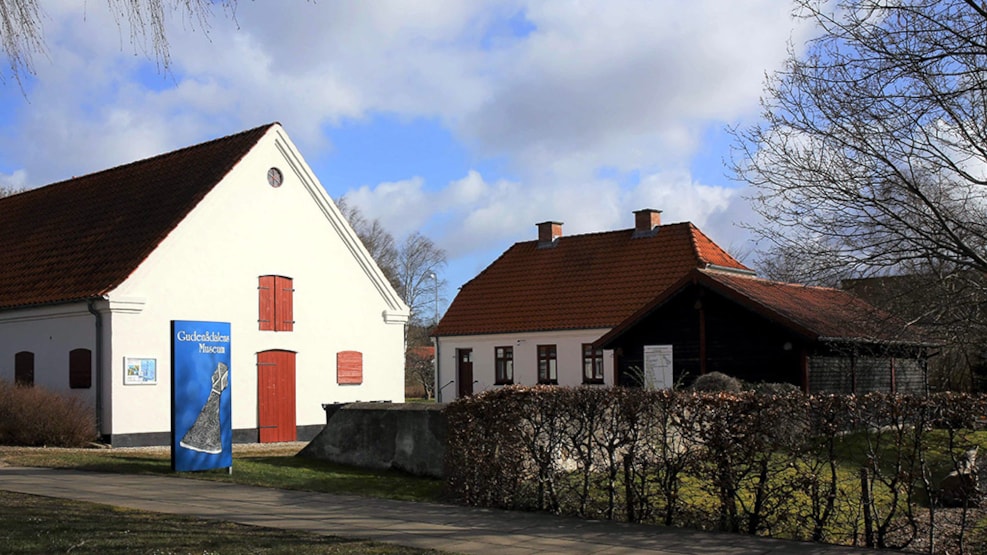 Gudenådalens Museum
The museum "Gudenådalens Museum" (Gudenå river valley museum) is situated in town Bjerringbro, about 25 km south from Viborg. It is the region's historical museum with a permanent exhibition on farming, handicrafts and the Viking Age, including the Mammen axe and rune stone park.
The main attraction
The main attraction of this museum is undoubtedly, the copy of the 1000 year old Mammen find, which includes axes, decorations and two fur cloaks, excavated a century ago from what is presumably the grave of a Viking chief. You can also see photographs of the clothing in which the body was buried, a reconstruction of the clothing can be seen in the National museum in Copenhagen for a brief period.

Other exhibits include wooden well sides from the same excavation. The collection at the museum actually covers a wide number of periods, but with a particular emphasis on farming and the community at the turn of the 20th century.

Guided tours can be arranged.
See what others are sharing on Instagram