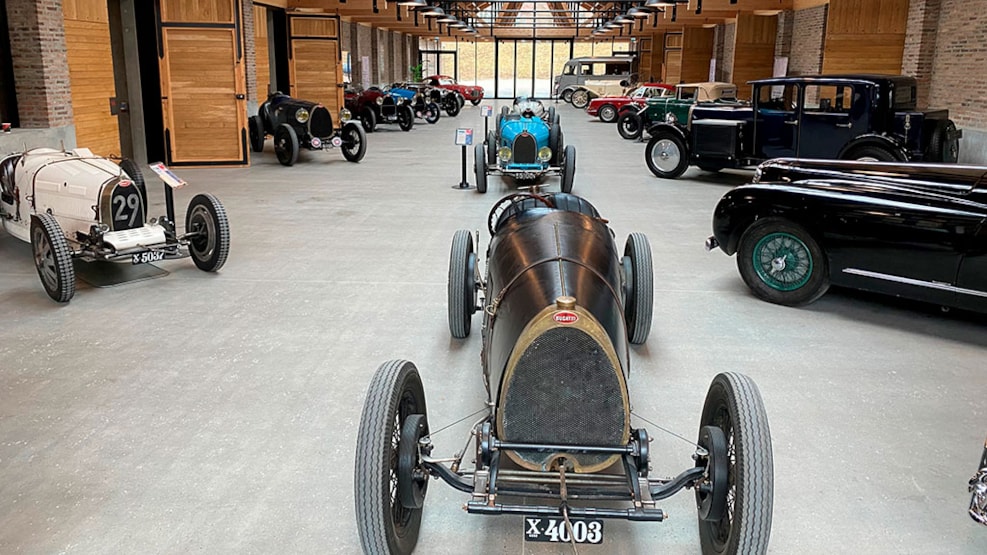 Gubsø Garage - exhibition and guided tours
At the event and conference center Gubsø Garage, you can experience one of Denmark's most beautiful collections of classic cars. Open: By appointment only.
They occasionally hold exhibitions and events where you can see the beautiful cars, that includes one of Europe's finest private collections of Bugatti cars from before World War II.
The centre itself was inspired by Bugatti. Buildings as well as part of what is inside of them are exact replicas of what could be found at Ettore Bugatti's first factory in Alsace in the early 20th century.
Get close to the legendary vehicles and hear the entertaining and dramatic story of the cars' journey from the 20th century streets and racing tracks to the garage in the Lake District.
Private Guided Tours
Have a private guided tour of Gubsø Garage. Listen to the story behind the buildings, the cars, and everything else there. Experience the Classic Cars exhibition – you are sure to be impressed by the story behind it. Private tours are available in connection with pre-booked events or a visit that did not originally include a tour.
Find out more about guided tours and visits to the garage (in Danish).
See what others are sharing on Instagram