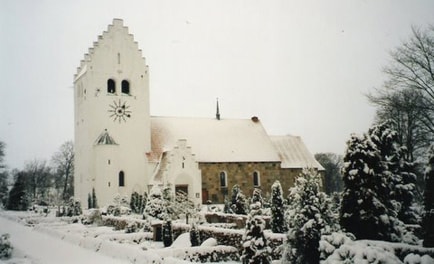 Grønbæk Kirke
Grønbæk Church is considered one of the most remarkable churches in the region of Denmark. Grønbæk Church may have been constructed by the same guild of builders as the old Viborg Cathedral.
Grønbæk Church
Well-preserved Romanesque frescoes behind the altar. Unique corbels in the arch of the chancel – the only ones of their kind in Denmark. Freestanding pillars around the apse, exposed bricked-up doors for men and women. Unique baptismal font in Gotlandish Hoburg marble with 150 litres of water in the font at all times.
The only one of its kind in Denmark. Church located by the old Skanderborg–Viborg royal road, with King Erik Glipping's hunting lodge to the north. The church is open from morning bell ringing until evening bell ringing.
See what others are sharing on Instagram