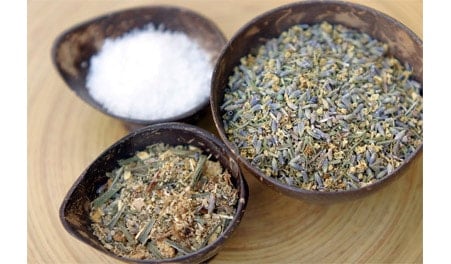 Grenaa Wellnesscenter
The Wellnesscenter offers a steam room, sauna, hot water pool, cold water tank and a rest room. If you want to pamper yourself a little extra, there is the opportunity to purchase treatments.
Classic massage - first-class wellness
If you are stiff in your neck, your back hurts, or just need some self-indulgence this is the form of massage you need to choose.
It is an in-depth massage, which works with the usual problem areas. It helps with infiltrations and stimulates the blood circulation, as well as lowering your stress level.
After the massage, you can make use of the cosy lounge, where they offer water, coffee, tea, and fruit.
All treatment includes 5 minutes of rest and undressing/dressing
Aroma baths
Here you have the opportunity to slide into the warm tub and let go of reality and enjoy the peace and quiet.
In the bathwater, there are mixed herbs, rose, and other nutritious essential oils, which soften the skin.
There are 2 tubs in the aroma room, this way you can also enjoy it with someone you care about.
Hot Stone Massage
The massage is conducted with polished warm lava stones and cold marble stones. The stones are placed on, under, and around the body, while the body is massaged with oil. First with the hands and then with the warm stones.
See opening hours and prices here.
See what others are sharing on Instagram