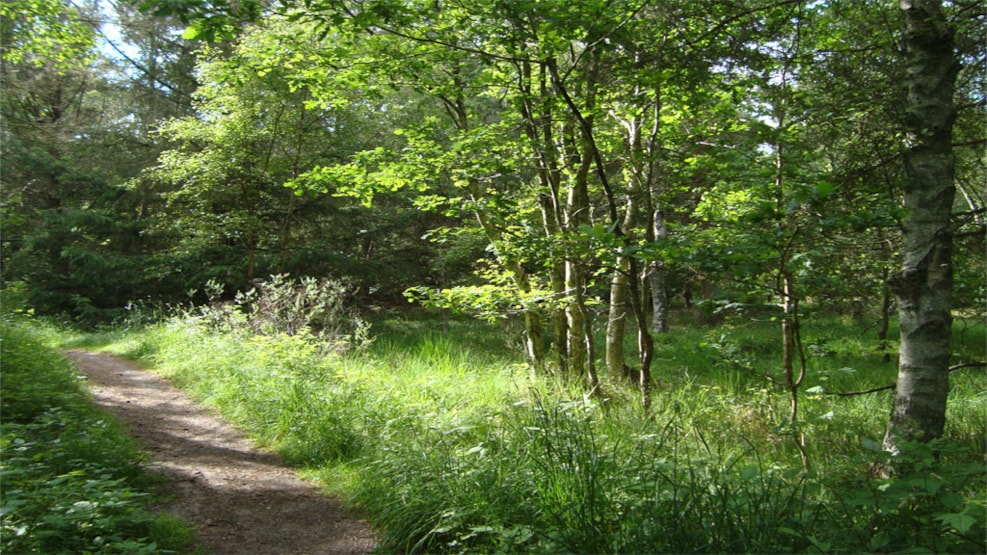 Grenaa Plantage
This beautiful area consists of different kinds of forest and large areas with heather. In spite of being close to beaches and towns these areas are very peaceful.
Grenaa Plantage 
The forest also contains a natural playground and the longest single track mountain bike trails in Denmark. Trails in the area perfect for walks around the idyllic forest lake. Norddjurs Municipality has organized a number of routes suitable for both walking and cycling. Also, most of the tracks are useable for wheelchairs. There are special tracks for horseback riding.
Folder about the area can be downloaded here.