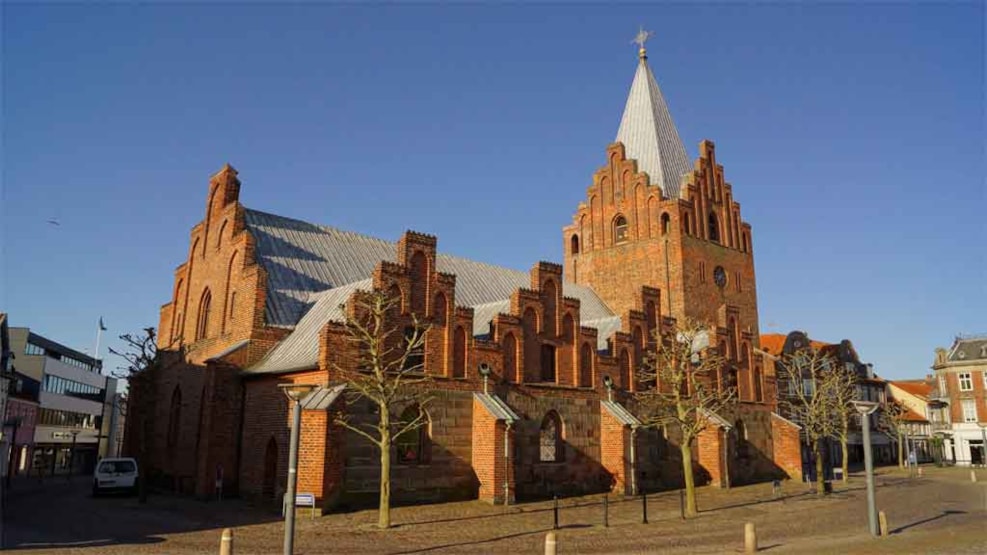 Grenaa Church
Grenaa Church is located on the square in the center of Grenaa. The church has a history dating back to the 13th century and has been expanded and restored several times.
The church dates from the 13th century and has since been expanded and renovated several times.
The oldest masonry remains from the original church, date back to when the town itself was founded. It is not known what the church looked like at the time, but the church has obviously been of great importance based on its central location in the city centre.
In 1649, the church was destroyed by a fire inside the church. What you see now is a vaulted church room built in the 1650s.
Grenaa Kirke is consecrated to St. Gertrude, the patron saint of travelers (also of cats).
The church is built of monk stone and granite squares. A renovation has given the church its distinctive crenellated spire (the 1870s).
The oldest altarpiece is originally from Holmen's Kirke in Copenhagen. It was bought the city's residents and was thus saved from the fires and bombings that came to ravage Copenhagen. The church was newly restored in 2001.
See what others are sharing on Instagram