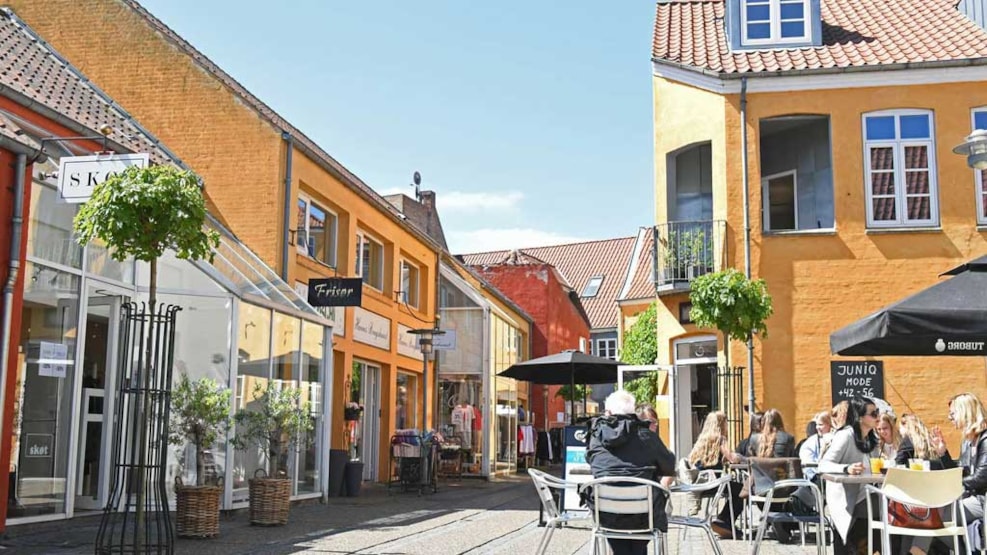 Gråbrødrestræde in Randers
The cozy Gråbrødrestræde in Randers runs from Slotspladsen to Brødregade, and the name can be traced back to 1555.
From 1236-1530, there was a monastery on the site. The monastery belonged to the Franciscan Order, whose begging monks were characterized by their gray robe, which gave them the nickname "gray brothers" (gråbrødre in Danish).
After the Reformation, the monks were kicked out and Christian III rebuilt the monastery into a widow's seat for Queen Dorothea. It consisted of four wings, a tower, and a castle church and was named Dronningborg Castle.
The castle was demolished in 1721, but the square is still called Slotspladsen.
Today, there is a large playground on Slotspladsen designed with inspiration from gears. It symbolizes that Randers is a bustling city where the wheels are turning.
See what others are sharing on Instagram