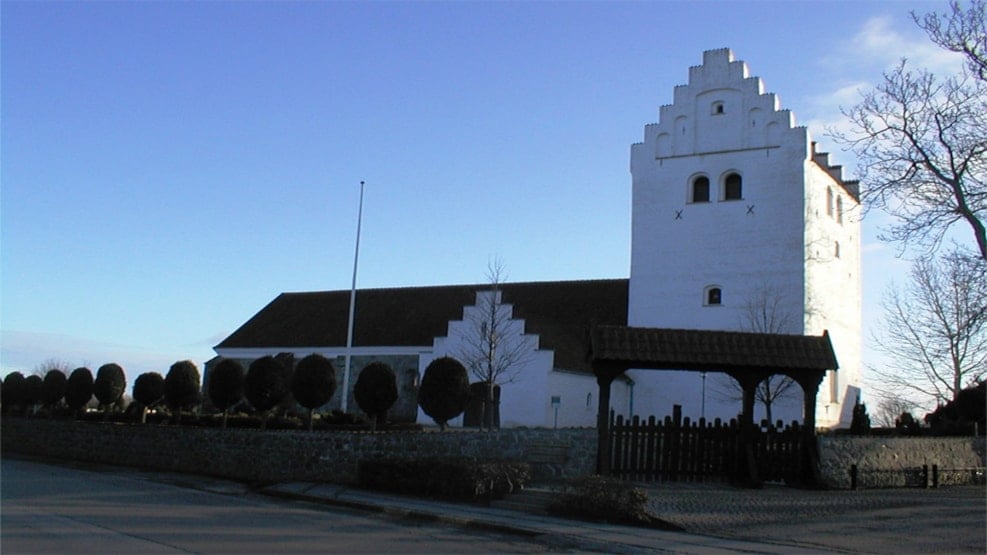 Glesborg Church
Glesborg church is located in Glesborg parish in Norddjurs Municipality.
The church is built in the 13th century. Only the ship and the choir were originally from Romanesque times. These are built of granite squares. Several of the church's original windows and doors are preserved. The tower and porch are both built in brick and were added on at a later time. 
In 1898, when the church was restored, they tried to recreate the original church as much as possible.
Both the altarpiece and pulpit are in the Renaissance style.
The church contains a number of frescoes from the 16th century. Romanesque baptismal font of double lion granite.
Opening hours: Contact the sexton.