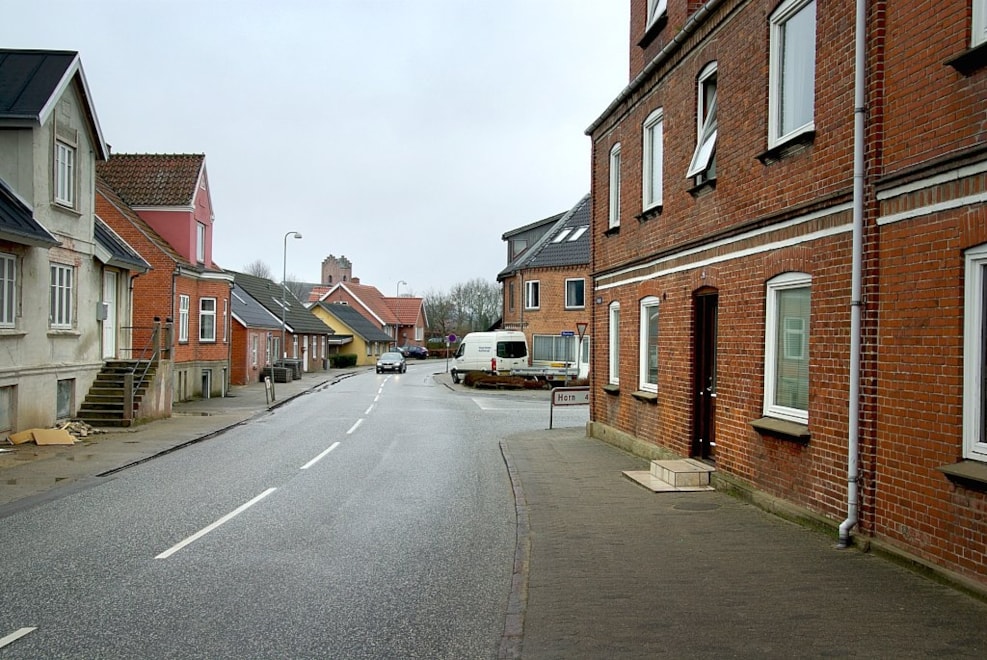 Gjern
Gjern is located in the heart of the Lake District in Jutland, between Silkeborg and Hammel. The River Gjern Å, which flows into the River Gudenå, probably gave its name to Gjern, which is thought to mean "stream" or something similar. 
The Town Gjern
Gjern has around 1,800 inhabitants, and the town offers various grocery stores and services. Between Gjern, Voel and Svostrup lie the Gjern Bakker hills. Around 100 years ago, the hills were covered in the brown and violet hues of heather, but today the heather has partially been replaced by plantations interspersed with agricultural land. There are amazing views from several places, such as Store Troldhøj, Solhøj, Lille Troldhøj and the 100-metre-high Randers Høj, from which you can see the towers of Viborg Cathedral on a clear day.
When you have climbed Store Troldhøj, you are not far from the immensely cosy Royal Privileged Svostrup Kro Inn, where you can satisfy both your thirst and your hunger in the historic and beautiful surroundings.
The Gjern Bakker hills offer lovely walks. See a map here.
Gjern is also home to the holiday centre Landal Søhøjlandet with lots of activities for all the family, such as: water park, minigolf, sports hall, indoor playground, creative workshop, guided tours and much more
See what others are sharing on Instagram