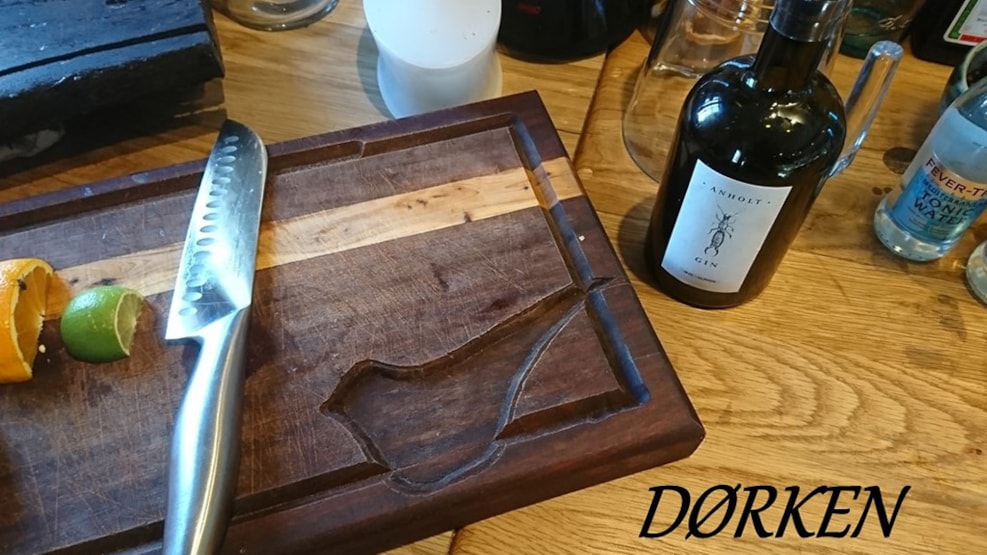 Gin and Beer Bar Dørken
The Gin and Beer Bar "Dørken" on Anholt is located right by the quayside in one of the harbor's oldest buildings. The atmosphere is filled with nostalgia and the original Anholt spirit, making it the place where you can enjoy a refreshing glass before venturing out to explore the summer island once more.
The old fishing house
On the walls hang old fishing gear and photographs from a bygone era when Dørken served as an ice and repair house for local fishermen. Dørken, which has also been a fish export and shipping building for the Anholt ferry, is now a gem of a gin and beer bar.
Anholt Gin
At Dørken, there is a strong focus on Anholt Gin, but you can also enjoy delicious home-brewed beer from Anholt Brewery. You can usually choose from 5 different local draft beers and 4-7 different versions of Anholt Gin at Dørken.
Forced Coziness
There is "Forced Coziness" at Dørken, and grumpy people are not welcome. You are simply compelled to have a good time. Old furniture, a rustic bar, and large candles create the setting for the simple and cozy tavern, which often offers live music for the adult audience both early and late during the high season.
Candlelit - even into the wee hours
Dørken is only lit by candles, a mixture of oil lamps and candles, and stays open from 3:00 PM until the party is over, which is rarely before 3:00 AM.
See what others are sharing on Instagram