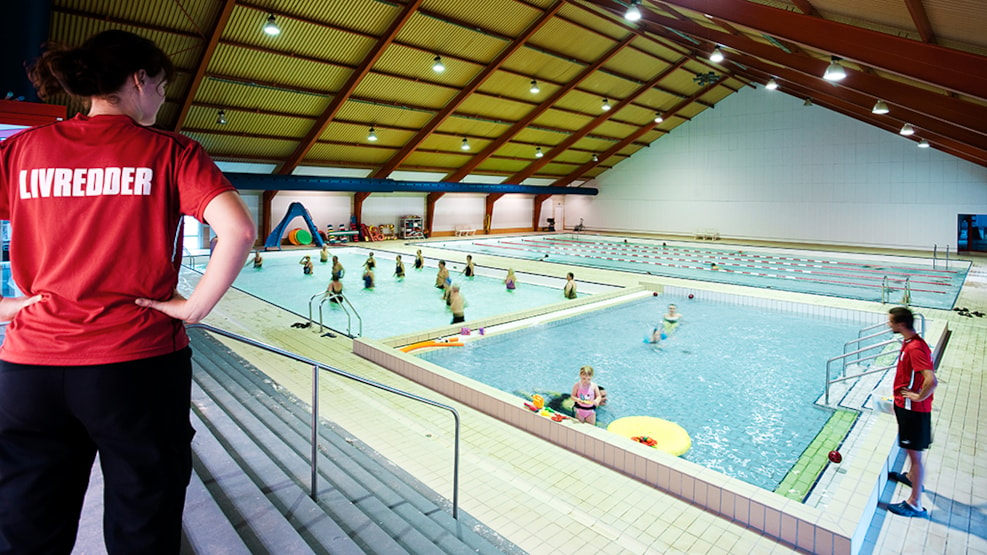 Gellerupbadet
The Gellerupbadet indoor swimming baths in Brabrand are for the whole family. Use the sauna, blast down the slide, go lane-swimming, or practise underwater diving – at Gellerupbadet there is something for everyone.
Indoor swimming baths for the whole family
Play and have fun in the splash and training pool, with water kept nicely warm at 30 degrees Celcius. Blast down the slide, play with pool toys, diving rings, balls, or learn how to swim. The pool is compact and easily scanned for both adults and children.
Main pool
The Gellerupbadet has a large pool where you can swim lengths for exercise, 25m long and 1.55m deep. The shallow depth makes swimming reassuringly safe for both adults and children. If you want to swim faster, you can borrow a pair flippers. And swimming aids are also available if you need them to get started.
See what others are sharing on Instagram