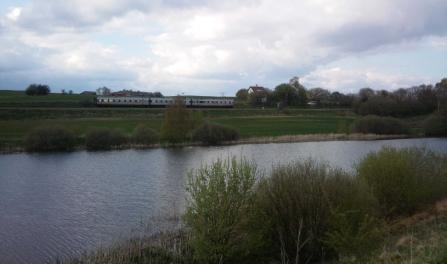 Geding Lake
Geding Lake is located north west from the city of Aarhus. The place is suitable for fishing and walks in the area. There is a large wonderful grass area down towards the lake, where you can enjoy your lunch, a nap or the silence of nature.
Pack your fishing rod
You find Geding Lake with the bus. You go by bus at Viborgvej to Mundelstrup and get off at Mundelstrup Kro (Inn). 
Please be aware of steep slopes down to the deep lake. 
#gedingsø #visitaarhus #visitaarhusregion