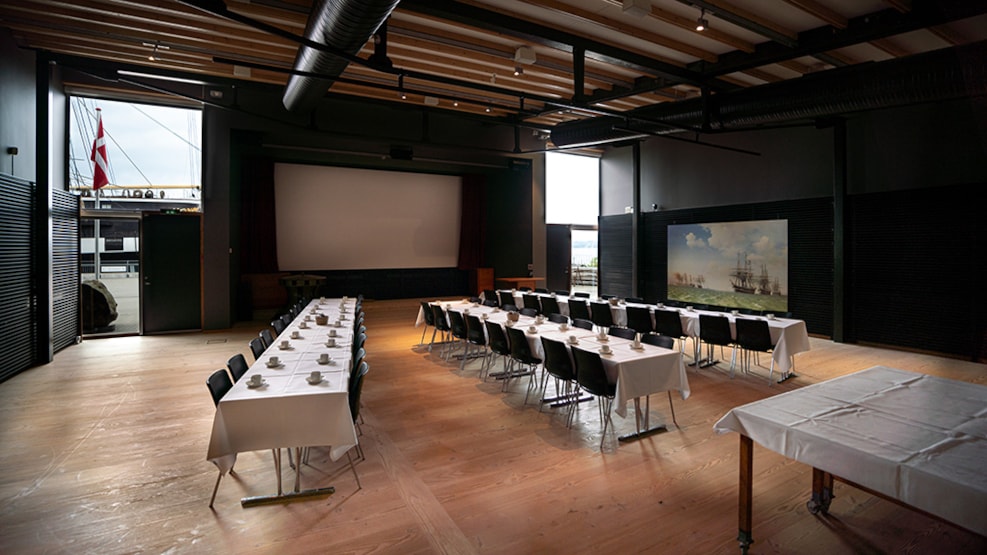 The Frigate Fregatten Jylland – Meetings with Great Experiences
Would you like your next meeting or conference to be held in historical and maritime surroundings? At the frigate Fregatten Jylland, this is possible in unique meeting and conference facilities in the midst of Denmark's cultural legacy.
The meeting facilities accommodate as many as 130 guests, and should you need to include break-out sessions in your event, you can do so in unconventional surroundings at the ship surrounded by cannons and cordage.
You also have the possibility of renting the entire ship for a dinner in historical surroundings on the two decks: the gun deck and the berth deck.
See what others are sharing on Instagram