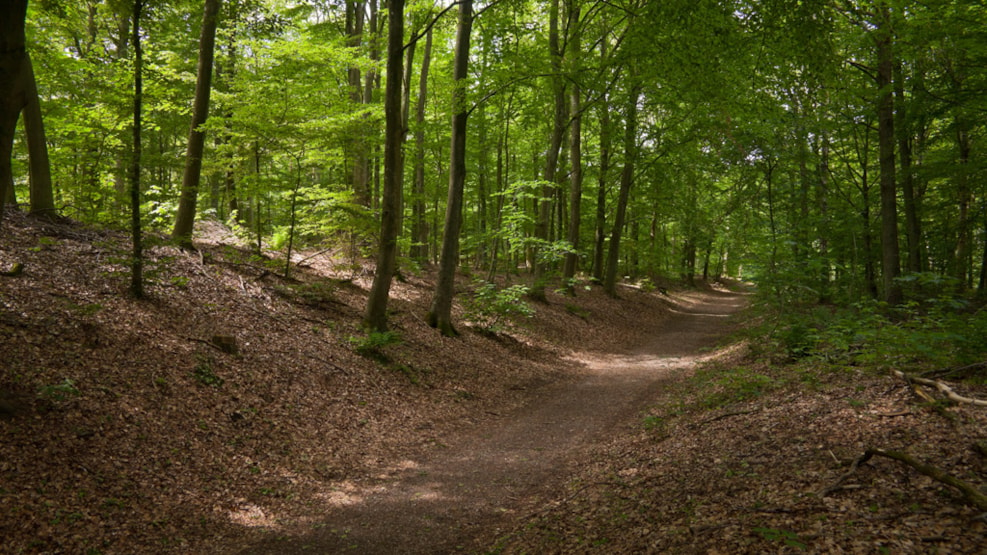 The forest Fladbro Skov
The forest is situated by the mouth of the Nørreå stream in the Gudenå river approximately 6 kilometres west of Randers. The forest is owned by Randers municipality and is a part of a large recreational natural resort
Besides the forest itself, comprises a lovely camp site and an 18 hole golf course of international standards. In 1896, Randers municipality bought Fladbro Kro and its land to lay out a park. In the purchased area, 80,000 tree were planted. As an excursion spot for Randers citizens, the new park quickly became a success - and still is a well-attended destination.
 
In 1994, Randers Dyrehave (Randers Deer Forest) was opened with an animal population consisting of fallow deer, situated in the southeaster part of Fladbro Skov. In 1997, a path of about 5.7 kilometres, planned by the Danish Heart Association, was marked in Fladbro. The path runs in a very exciting and hilly country through the deer forest, the forest and the golf course. The path begins at the corner of Fladbrovej and Skovboulevarden. The path is not recommendable for walking-impaired persons and as it passes through the deer forest, dogs are not allowed.
The Forest House
At Skovhuset (The Forest House) in Fladbro Forest you can find public toilets, eat your homemade sandwiches or enjoy the lovely garden. You can find the house on Fladbrovej. The house is open from 9 am to 3 pm.
See what others are sharing on Instagram