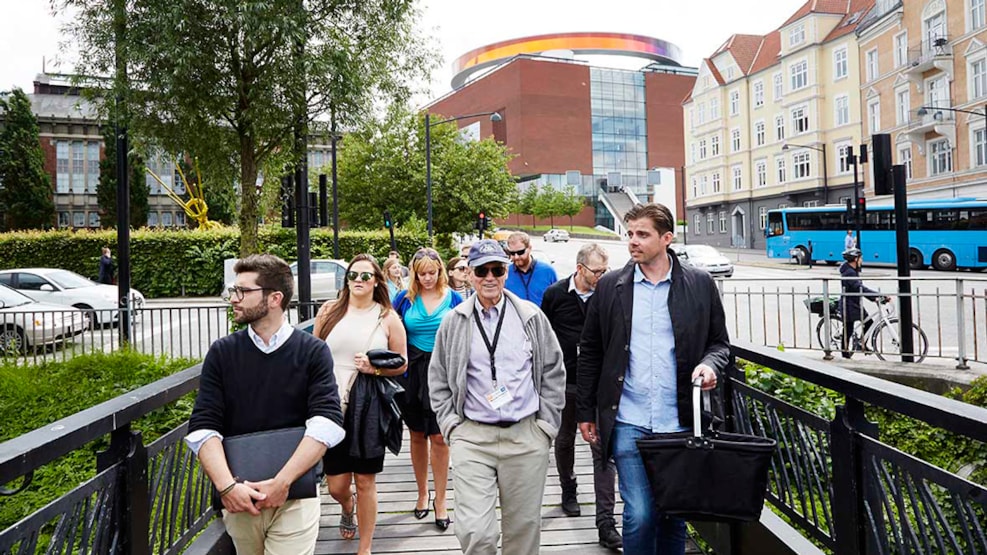 Food Walk
Food Walk offers guided gastro tours in Aarhus where you get to explore the city while tasting it. The guides tell you stories about Aarhus and take you to various eateries where you can meet the owners and taste the local specialities. With Food Walk in Aarhus you get an unique experience where culture and food combines.
Eat, move, learn
Food Walk is an on going tour where you go from restaurant to restaurant to taste and sense the different cuisines in Aarhus while you explore the city.
Company Tours and Private Tours
As well as guided tours Food Walks also offers private tours and company events. From hands-in-dough-experiences to more relaxed events Food Walk can plan it and they are happy to customize it so it fits all your needs.
Planned Food Walks in Aarhus
2 Hour Guided Food Walk in Aarhus
4 Hour Guided Food Walk in Aarhus
See what others are sharing on Instagram