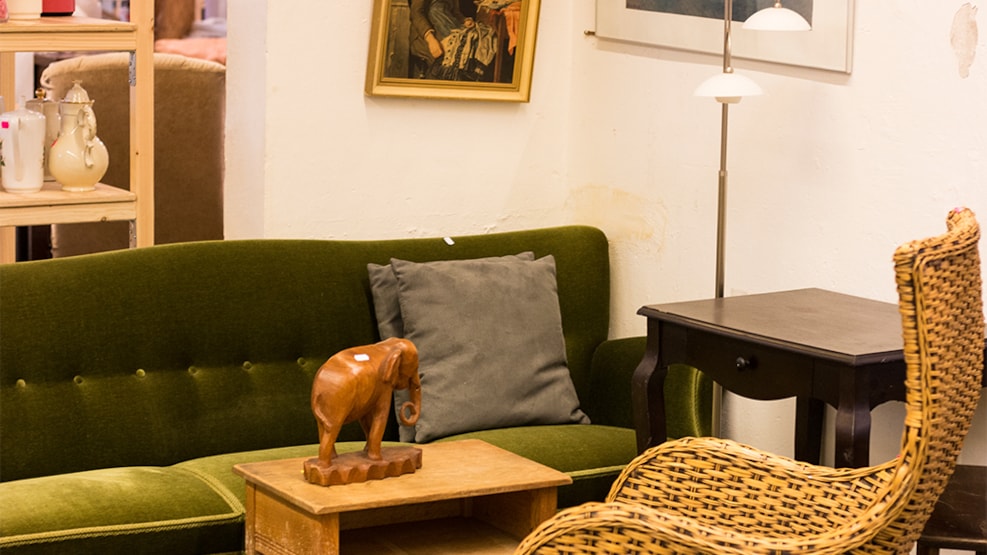 Finderiet
Go on a treasure hunt in Finderiet
In the 1200 square meters shop at Grenåvej, you can find everything from sewing needles to bicycles. There is lots of secondhand in the clothes department, and on the shelves there porcelain, glass and ceramics , and you can be lucky to get you hands on a design classic, but at a cheap price.
A trip to Finderiet is an experience for the whole family
let the kids explore in the toy department, meanwhile you enjoy a cup of coffee in the lounge, where you can find books, old magazines and other readable stuff. you can also enjoy the shifting exhibits on how cheap secondhand can end up looking totally different.
Special events in Finderiet
in Finderiet different kinds of events take place, it could be vinyl event where you can nerd out about old vinyl records, or be creative with upcycling by using old recycled materials.
Be part of a stronger environment, climate and economy
At Finderiet, there is a deal with the local municipality about selling the stuff the locals deliver to recycling stations. This helps the environment, by minimizing the waste for burning, and as a social economic firm Finderiet are a part of helping creating jobs for people on the edge of the workforce, it is a place where the heart rules.