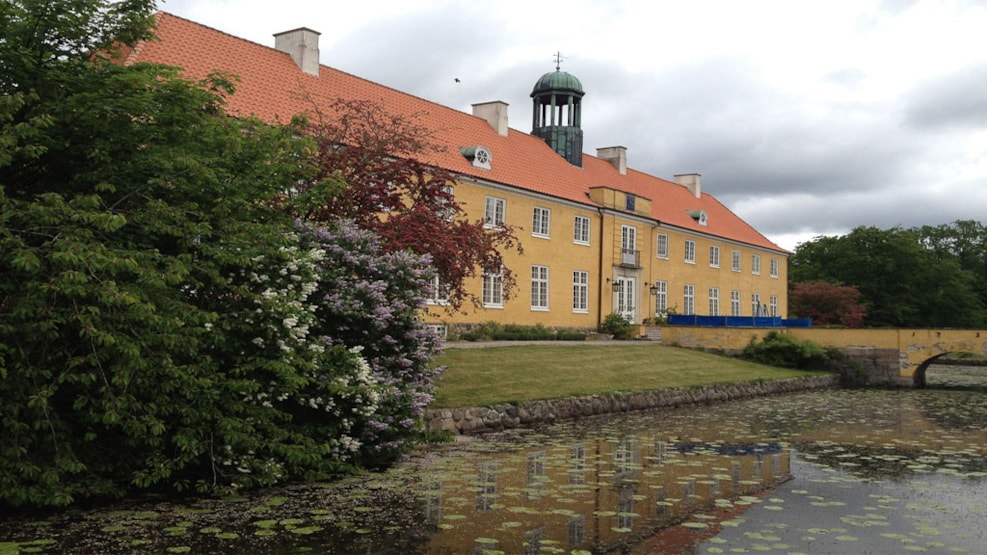 The Estate Møllerup Gods
Møllerup Gods cherishes nature and the cultural history of the place. The estate's earliest known owner is Marsk Stig, the man who is probably best known for the murder of King Eric V of Denmark.
The history
The estate's main building was built in 1681, however, the remains Marsk Stig's old fortress is well-preserved in the foundation of the main building and it continues to be a meaningful part of the history of Møllerup Gods. The side wings and Hubertus Kroen originates dates back to the first half of the 18th-century oozes of history, and the distinctive yellow half-timbering buildings sets you back in time.
Møllerup God is a cultural-historical gem in Mols Bjerge National Park
Møllerup Gods is located in the scenic area of Mols Bjerge National Park, close to Aarhus Airport, Grenaa, Ebeltoft, Randers, and Aarhus. Holidays, parties, and conferences can take place in Hubertus Kroen, which can also be rented as a large holiday home. Hubertus Kroen has room for parties of 80 and accommodation for 30-40 people in 16 double rooms.
Tours can be arranged by enquiry to the office at Møllerup Gods. Similarly, access to the horse stables is made upon prior request from the stables staff.
See what others are sharing on Instagram