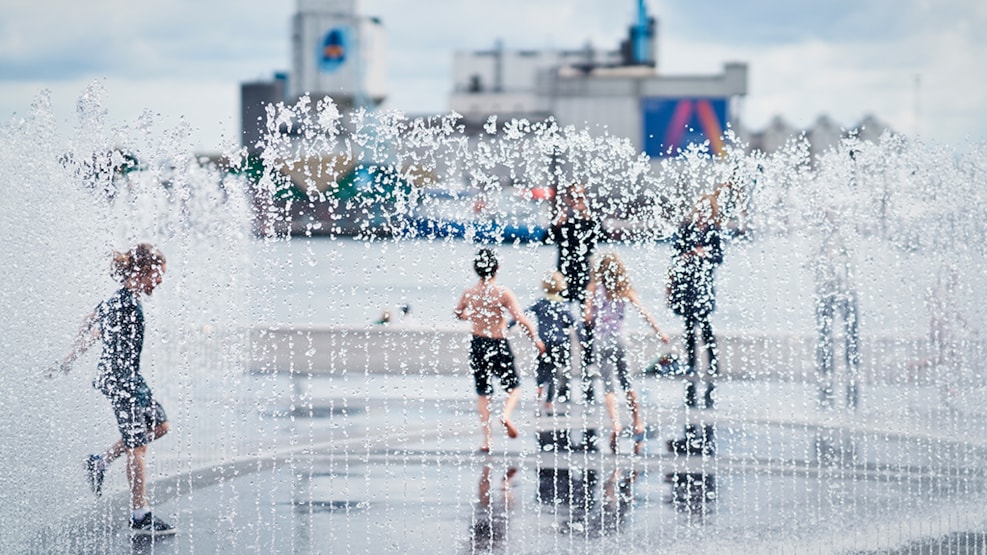 Endless Connection
Drop by the Aarhus waterfront where you will find the fountain named Endless Connection. Jump in and out of the two metre tall water walls, which randomly pop up and disappear again – and try not to get wet.
See Aarhus Harbour through walls of water
The fountain is a beautiful sight from a safe distance as well as seen from the very centre of the cascades, from where you can watch the harbour through walls of water.
The large, unorthodox fountain has been created by the Danish artist Jeppe Hein. The inspiration to its changing patterns has been found in the starry skies over Aarhus.
How to get there
You will find Endless Connection between Toldboden and Navitas at the harbour square near Dokk1.
Endless Connection is usually active from mid-April until the end of October between 7 a.m. and 11 p.m.