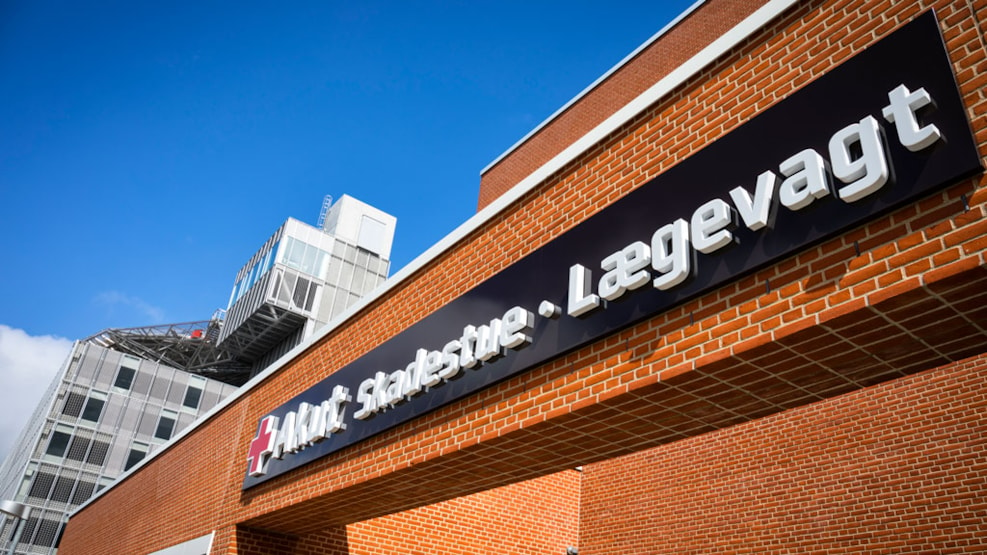 Emergencies
Call 112 in the event of serious injury or life-threatening illness. You will be put through to a healthcare worker, who will ensure that you get help.
You also dial 112 to call for an ambulance or the fire-fighting service. Speak slowly and distinctly. State telephone number and address. It is free of charge to call 112.
Alarm: 112
Police: 114
Emergency doctor service: +45 70 11 31 31

Pharmacy 
There is no shortage of pharmacies in Aarhus; just look for the green "a" sign that symbolises the Danish word for chemist: 'apotek'.

Aarhus Løve Apotek
Store Torv 5
8000 Aarhus C
Tel.: +45 86 12 00 22
Hospital Emergency Wards
The following central hospital have 24-hour emergency wards:

Aarhus Universitetshospital, Skejby 
Palle Juul-Jensens Boulevard 161, Indgang J3
8200 Aarhus N

Always call the emergency doctor service on tel. +45 70 11 31 31 before you show up. They will not admit you otherwise. 
See emergency wards in the whole Region Midtjylland
Dentist - emergency only
Tandklinikken Brobjergskolen
Frederiks Allé 20
8000 Aarhus C
Tel.: +45 40 51 51 62
Open Friday 6pm - 9pm
Weekends and holidays: 10am - 1pm