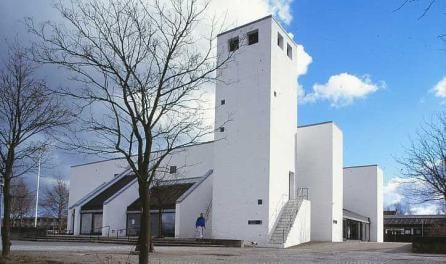 Ellevang Church
Ellevang Kirke in the suburb Vejlby, was designed by the Friis and Moltke architects' practice and was built between 1973-74.
The church interior and the parish council chambers are placed between two massive brick bearing elements, with offices and smaller meeting rooms located in "cavities" within.
 
The buildings are constructed of brick and are whitewashed both inside and out.